The heart is the most important organ in the body. It pumps through your body the blood necessary to live and function. During pregnancy, the rate at which it must pump changes. As the body changes, grows and accommodates a fetus, the heart adapts as well. Here you will learn about the pulse rate during pregnancy, how it changes and what is normal.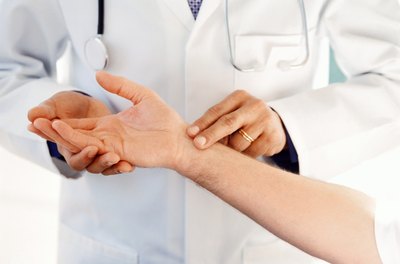 Facts
An average woman has a heart rate around 70 beats per minute, according to PregnancySurvey.com. During pregnancy, however, it raises to 85 or 90 beats per minute. Since the body increases in size, the heart must accommodate the growth and increase output by about 30 percent.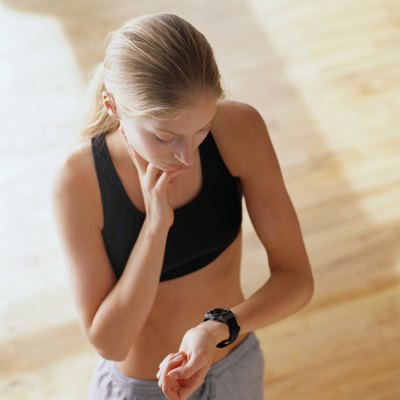 Warning
Although it's good for pregnant women to exercise moderately, experts recommend decreasing the intensity to about 80 percent of your pre-pregnancy regimen. Your heart rate should never go over 140 beats per minute. If you feel any heart pain or severe breathlessness, call your doctor immediately.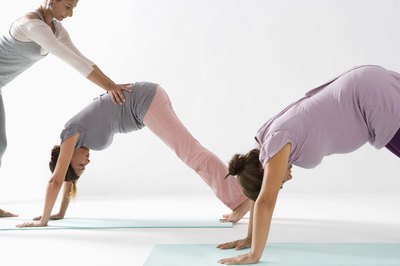 Effects
A heart rate over 140 for a pregnant woman puts her fetus at risk. When the blood pumps through the body and flows to the active muscles, it flows away from the fetus. At over 140 beats per minute, this redirection of blood can become dangerous to the baby.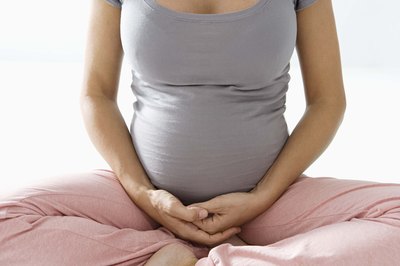 Considerations
It doesn't take as much effort to reach 140 beats per minute as it did when you weren't pregnant. Since your resting heart rate is higher, less exercise produces a faster heartbeat. Simply monitor yourself several times throughout your workout and slow down if you feel overexerted.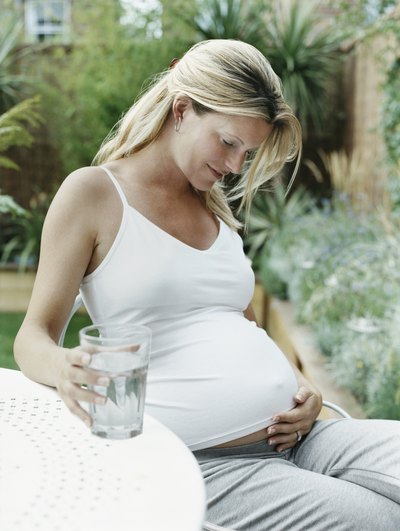 Time Frame
You may go through your pregnancy perfectly healthy with a heart rate of 85 beats per minute. Then, in your last few weeks before delivery, it may spike to 100. This is actually quite normal. The last trimester of pregnancy often comes with an extra increase in heart rate by 10 to 20 beats per minute.