Five percent of women experience spotting, or light bleeding, between menstrual periods (See References). Stress is often to blame, but it is not the only possible cause. There are several other conditions that can cause menstrual spotting.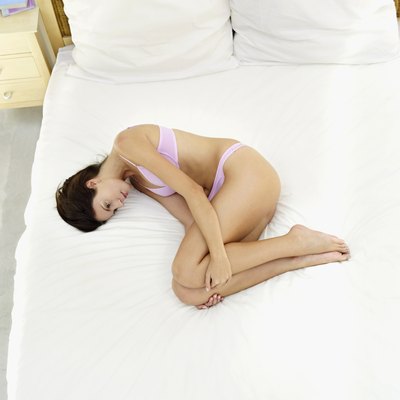 Birth-Control Pills
Combination birth-control pills contain a combination of the hormones estrogen and progestin in synthetic form. Commonly referred to as "the pill," they can cause menstrual spotting between periods, and it can occur while a woman is taking the pill or immediately after stopping use. The pill thickens cervical mucus to make it difficult for sperm to reach the uterus, and the lining can become excessively thick; the pill can also stop ovulation by lowering the amount of estrogen your body receives. Because it releases estrogen in small doses, it can cause spotting. This change in estrogen levels might also cause your period to become irregular.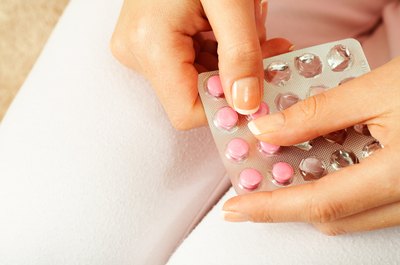 Pregnancy
Some pregnant women experience spotting around the time their normal menstruation would occur. During pregnancy, the body stops producing estrogen, which is responsible for inducing the monthly menstrual cycle. This hormonal change can cause a light bleeding that is sometimes mistaken for a very light menstrual period. During the first month of pregnancy, implantation of the embryo in the uterus may also cause slight spotting, which is commonly called implantation bleeding.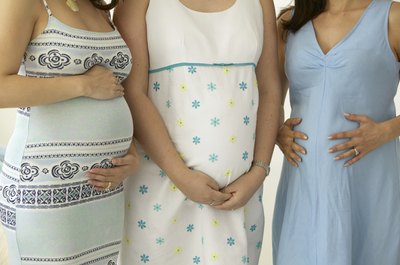 Hormonal Disorders
Hormonal disorders, such as polycystic ovarian syndrome (PCOS) and menopause transition, can cause estrogen levels to fluctuate. This fluctuation can make periods less frequent, stop them altogether, change their length and volume, become sporadic or cause spotting. During the transition to menopause (also known as perimenopause), estrogen production gradually decreases over a period of up to two years. During this time, your period may become lighter or more frequent. PCOS causes a rise in hormones called androgens and a decrease in estrogen, which stops ovaries from releasing eggs. This in turn stops the uterine lining from building up. When this happens, menstruation ceases to take place, but a woman might still experience light spotting.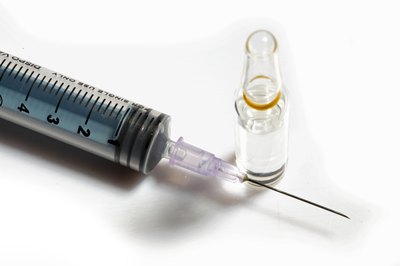 Endometriosis
Endometriosis is a condition that causes the endometrial lining to grow outside of the uterus. This lining can often grow on the colon, ovaries, abdomen and uterus. During the time of menstruation, the endometrial lining sheds along with the blood in the uterine tissue. With endometriosis, the lining will bleed wherever it grows. Not only will abnormal bleeding occur, but spotting will as well.
Ovulation
Light spotting can also occur during ovulation (see References). This type of spotting is harmless and generally happens around the middle of the menstrual cycle. This spotting is usually accompanied by mild pain, on either the right or left of the abdomen. In women who do not ovulate, the uterine lining continues to grow and sheds in smaller amounts at sporadic times; this can also cause menstrual spotting.