In order to recognize when thirst is excessive, you must first understand what is normal. Children drink different amounts of water than adults, and the frequency of their water breaks can vary, too. First use the formula outlined in this article to determine your child's normal needs. If you feel your kid is suffering from excessive thirst, you should discuss the matter with your pediatrician, as there are a few key disorders that have excessive thirst as a symptom.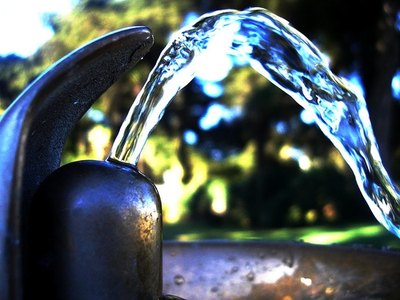 Fluid Intake Formula
Each child is different, and a child's height and weight affect normal fluid intake levels. A simple formula to determine your child's needs is as follows: Calculate two-thirds of the child's weight and use that number to determine the number of ounces of fluid your child needs per day. Example: A 75-pound child would require 50 ounces of fluid a day, or 6¼ cups. If this child is drinking twice that amount, especially if he or she is not very active, that is a red flag.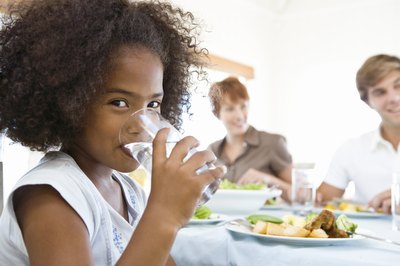 Diabetes
Both type 1 and type 2 diabetes have excessive thirst as a symptom. Diabetes is the body's inability to either produce or accurately use, insulin to break down sugar, thus the blood often gets flooded with sugar. As the body attempts to expel the sugars in the bloodstream, water gets pulled out of the body and the person feels an unquenchable thirst.
Congestive Heart Failure
Congestive heart failure is essentially a weak heart unable to pump the blood and oxygen needed by the tissues of the body. Any level of activity requires major exertion on the child's part, and thus he or she is quick to thirst. Excessive thirst alone does not point to a heart disorder, but in conjunction with other symptoms including coughing, swollen legs and shortness of breath, it could indicate such a problem.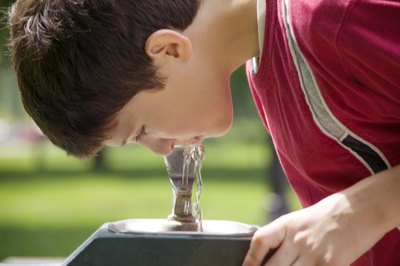 Kidney Disease
If the child is drinking excessively and not urinating in proportion to the intake, he may be suffering from an infection or even a disease of the kidneys. The kidneys are a wonderful filtering system, removing impurities from the blood and regulating the fluid in our body to prevent dehydration. When the kidneys stop during their job, one symptom can be excessive thirst---the kidneys are no longer retaining the amount of fluids the body needs to stave off dehydration.
Medications
A child can become excessively thirsty as a side effect of a medication. Many antihistamines induce thirst, as do cold medicines; checking the labels of any medications your child is taking can reveal if this is a possible side effect. If this is a medication your child needs to take daily, inform your pediatrician, as there may be alternatives available or the thirst may be revealing that the medication is effecting the body in negative ways.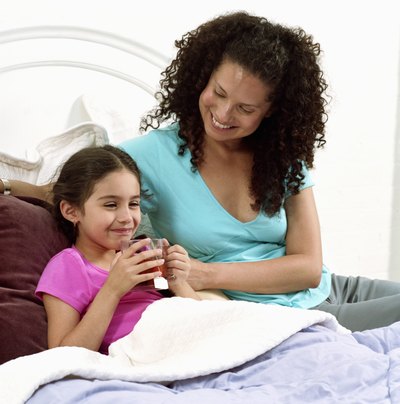 Considerations
There can be a myriad of reasons why a child is more thirsty than usual. These can include diarhhea, vomiting, excessive sweating, and even spicy foods. A change in activity level or weather can trigger thirst. The important thing is to know your child's patterns and to take note of diversions. If your child is suddenly drinking in excess, see if you can connect the dots to any new behavior or illness. If no obvious connection reveals itself, it's time to give your pediatrician a ring and have your child examined.