Body piercing for decorative purposes is not only more popular than ever, but it is also more acceptable. At one point any body piercing put you on the fringe of society, but those days are fortunately behind us. You can get piercings in several places, from ears and eyebrows to almost anything you can imagine. However, only a handful of piercings affect your day-to-day life, and the tongue piercing is one of them. Aftercare is a very important part of getting any piercing, though tongue piercing, involves special considerations.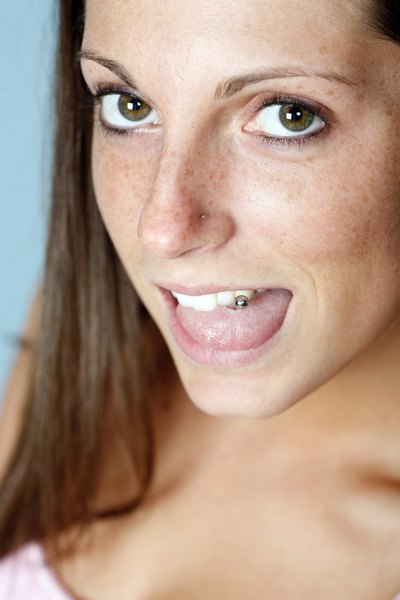 History
Tongue piercing is not a new trend. Cultures from all over the world have practiced the art of tongue piercing for centuries. South American cultures such as the Mayans and Aztecs to Middle Eastern Fakirs and Asian mediums would pierce their tongues as a blood sacrifice to appease the gods as well as an attempt to enter into a trance state in which they could speak with their respective gods. Today tongue piercing is more fashion related than religious, and it is not an unusual practice.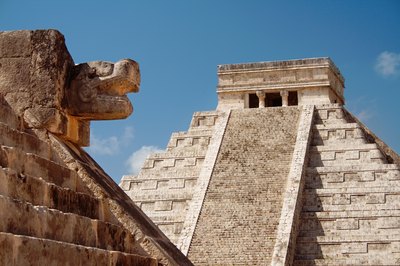 Considerations
You should consider certain things when caring for a pierced tongue. Though the tongue is one of the fastest healing piercings that you can get, there is still a slight chance for infection. Use a mild, diluted mouthwash such as Listerine after eating to keep your mouth clean for at least two weeks after receiving a tongue piercing.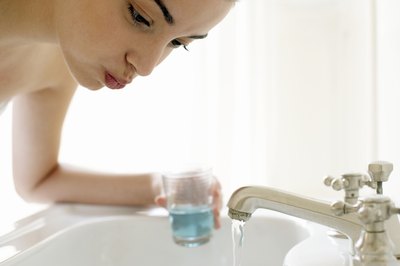 Consumable Beverages
After getting a tongue piercing, you are limited to consuming only certain beverages. Strictly avoid alcohol as it slows the healing process and could cause bleeding due to its thinning effect on the blood. Avoid coffee and hot tea as well, as they could inflame the recently injured tissue. Avoid soda and citrus juices due to the high concentration of citric acid.
Water, milk and other base or neutral cold beverages are your best bet during the healing phase.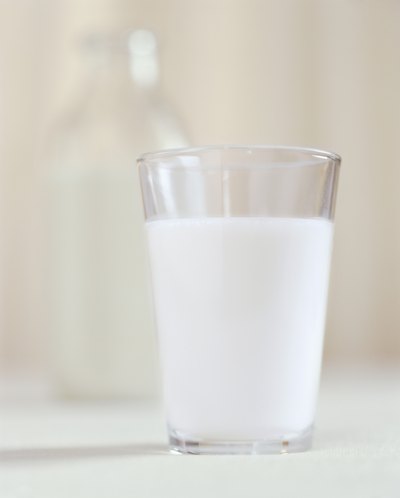 First-Week Foods
Due to the swelling you won't be able to eat many foods in the first few days. Mashed potatoes, yogurt, soups, broth and ice cream are the best choices for the first week or until your mouth has healed enough that you can eat with no pain. The key is to eat soft foods that require no chewing. Avoid all hot foods by letting them cool to room temperature. Avoid spicy foods.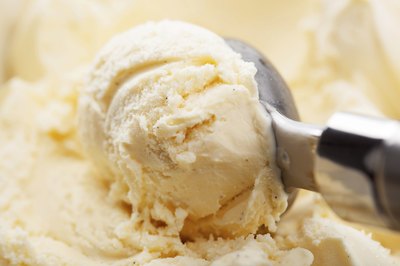 Later Healing-Stage Foods
As your mouth heals and the pain resides, you can begin to return to your normal diet. Continuing to limit hot and spicy food is wise for the first month, though you can start eating solid foods again. It is recommended, however, that you cut your food into very small bites at first to get used to eating with the tongue ring in place. Chew slowly to avoid biting down on the metal barbell or ring and prevent chipping or breaking a tooth.