Although there are many types of blue cheeses out there, Gorgonzola is one cheese that many Americans know little about. Typically served at the end of a meal, this Italian cheese has a pungent flavor and a creamy or crumbly texture.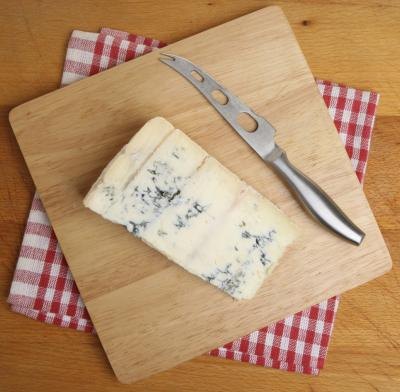 (Joe Gough/iStock/Getty Images)
Gorgonzola is a member of the blue cheese family of cheeses. It is an uncooked cheese that has a white appearance with blue-green veins throughout. In the past, Gorgonzola could take one year to produce because of the long aging process. Today, the cheese is exposed to more oxygen, which shortens the process to three to six months.
Gorgonzola cheese can be of a young or an old variety. Gorgonzola that has not been aged long is called Dolce and is creamier and milder than the aged version. It is good for sauces and spreads. Piccante or Naturale Gorgonzola are the aged varieties. They are sharper and more crumbly which make them good additions to the tops of prepared dishes or for eating by themselves. In fact, Gorgonzola is most frequently served as a dessert cheese at the end of a meal.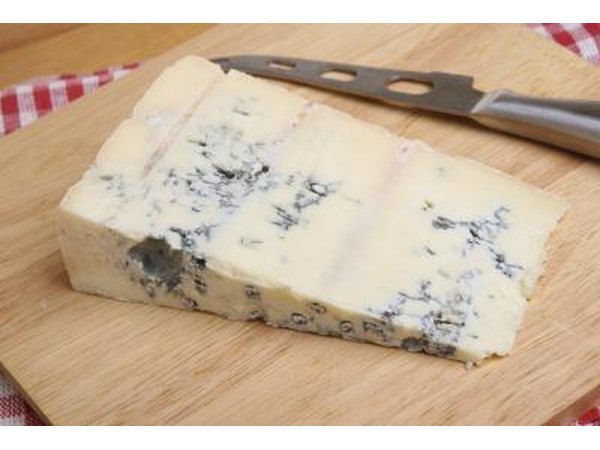 Joe Gough/iStock/Getty Images
Gorgonzola cheese has its roots in Italy and is named after a village that is now part of Milan's suburban area. The cheese itself was first produced in the ninth century, although its full blue green-gray color was not fully developed until the 11th century. Gorgonzola was originally aged in caves, where the blue veins in the cheese developed from spores.
At one time, Gorgonzola was called "Stracchino" cheese and was used to cure stomach conditions during the Middle Ages. It was also believed to prolong life.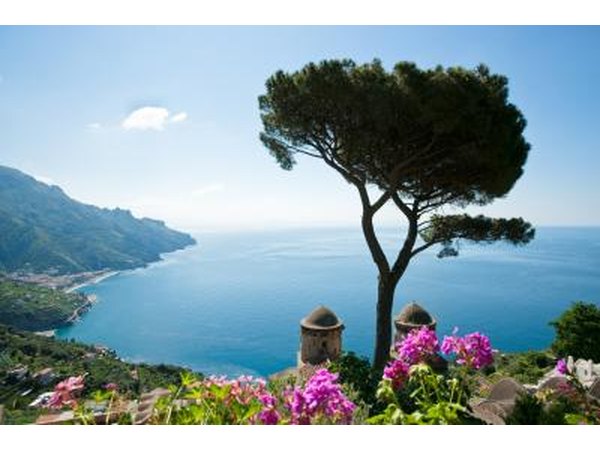 Isabella Pfenninger/iStock/Getty Images
Gorgonzola cheese is an uncooked cheese made from unskimmed cow's and/or goat's milk. The milk is added to Lactobacillus bulgaricus and Streptococcus thermophilus bacteria along with spores of the mold Penicillium glaucum or Penicillium roqueforti.
After the whey is removed from the mixture, it is aged at low temperatures. As it ages, metal rods are inserted to create air channels which allow the cheese greater exposure to oxygen. The increased oxygen causes the mold spores to germinate much more quickly and create the blue-green veins. Gorgonzola is usually aged for three to four months, after which it is wrapped in foil.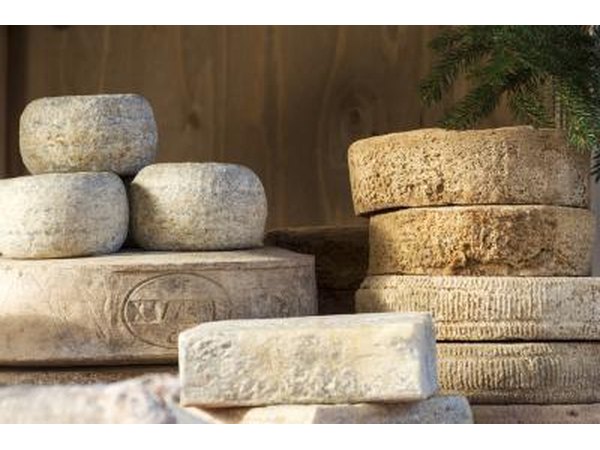 Massimo De Candido/iStock/Getty Images
Gorgonzola cheese has special PDO status, which means that it has a Protected Designation of Origin. The quality and authenticity of Gorgonzola is protected by international and Italian law with certain regulations concerning the manufacture and packaging of the cheese. In fact, a consortium was created by the Italian government in order to protect and oversee the production of Gorgonzola. Gorgonzola must be produced with milks from certain provinces in Italy, and it also must be produced in the Piedmont or Lombardy regions in Italy.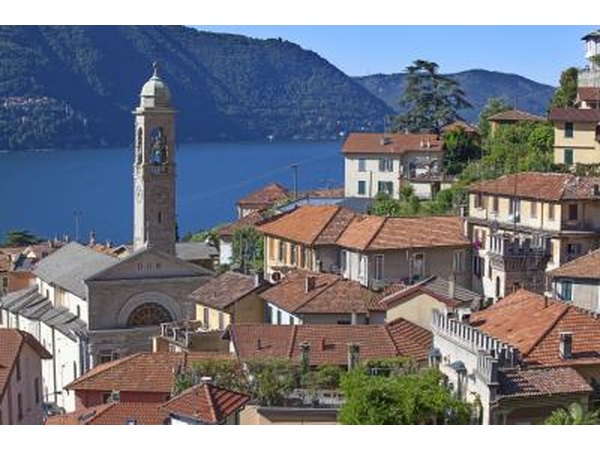 swisshippo/iStock/Getty Images
Gorgonzola can be used in several ways. It is often served alongside fruit such as pears and figs and paired with wine at the end of a meal. When used in dishes, it can be served cold (on a salad, for instance) or hot. Gorgonzola sauces can be created for topping vegetables and short pastas such as ziti or macaroni, and it is also sometimes heated and served atop baked oysters. Gorgonzola can also be melted into a risotto or served with polenta. Because it is a typically Italian cheese, its use is generally reserved for Italian cooking.
keko64/iStock/Getty Images
Promoted By Zergnet