Successful food merchants are able to maintain a strong turnover rate that decreases spoilage and contributes to higher sales. Whether you sell prepared foods, prepackaged goods or fresh fruits and vegetables, accurately pricing your food is key to increasing sales and maximizing profits. The most effective food pricing strategies are easy to maintain, encourage rapid sales and maximize prices through attention to customer decision-making processes and location dynamics.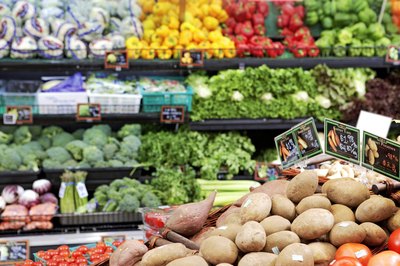 Cost-Plus
Use a cost-plus method of food pricing if you need an easy and quick method of establishing prices. Calculate how much your overhead costs are as a percentage of your monthly sales. Overhead should include rent, utilities and wages, but not the cost of supplies or inventory. Establish how much profit you would like as a percentage and add it to the overhead percentage. This is your cost plus percentage. When you price your food, simply multiply your cost of the food by the cost plus percentage for your final price. You are assured your price will cover your overhead and result in a profit on every item you sell. Consider adjusting the profit percentage if you see items are not moving quickly.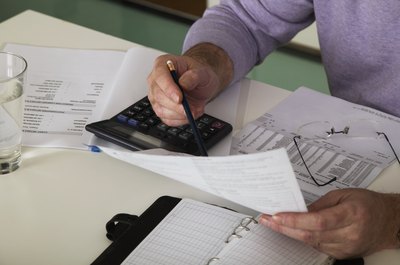 Location-Specific Pricing
Set your food prices based on your location and type of business. If you run a restaurant, consider pricing your food a little lower than your competitors to encourage customer traffic, but make up the difference by charging a higher price for your drinks. Customers typically review food prices more than drink prices. For a convenience location where customers make smaller purchases, price routine items like bread and milk higher than a grocery store. Customers looking for quick items are not as price sensitive for routine items. Encourage additional purchases by having competitive prices on non-routine items like candy and snacks. The goal is to price your products based on your customer's price sensitivity relative to your business type and location.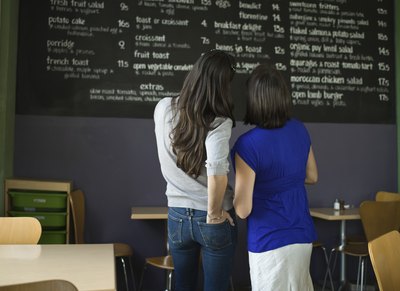 Good, Better, Best Pricing
Price your food based on a good, better, best strategy. Offer three different products, sizes or quality levels. Most customers will lean toward purchasing the better product, but will purchase the best offering when they feel like treating themselves. You may not sell many of the good items, but by having the product available, you will drive purchases of the higher priced goods. In a restaurant, offer three different size combos; in a retail environment, offer a generic good, standard good and prestige good. Offering three price points helps your customers analyze their purchase decisions, which will drive sales.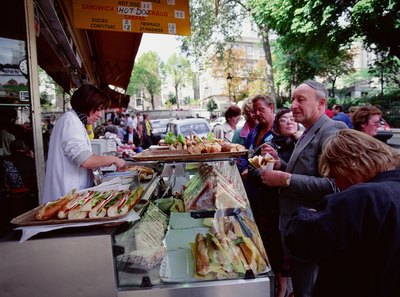 Categories
Create food prices based on different categories and have a different mark-up value for each. Some categories lend themselves to higher mark up values like high-quality pastries, specialty seafood items or items that are in high demand but have a small supply. Consider a mark-up value for drinks, meats, prepared foods, fruits and vegetables, snack items or any other categories of food you stock.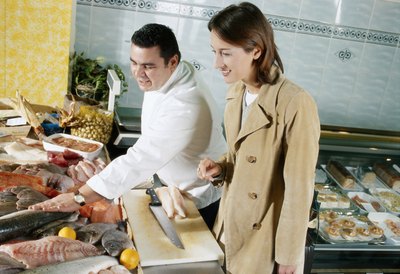 Bargain Pricing Strategy
Price all your food at a bargain price to ensure fast turnover. This strategy can work for a buffet, grocery store or for any location that needs fast turnover of food to prevent spoilage. Sell all food on a 1 to 2 percent margin and make your profits on high turnover. Consider offering add-on options such as special desserts, drinks or take home items that can provide additional revenue.