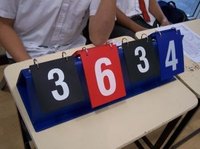 The balanced scorecard methodology has evolved since the early 1990s as a means of assessing overall business performance. It incorporates measures not only of financial results but also of drivers that influence those results. And it requires that the needs of all stakeholder groups, including customers and employees, be understood and addressed. This gives business leaders a more well-rounded view of company performance and promotes more effective alignment of operations with strategy.
Balance
The primary benefit of a balanced scorecard is the balance itself. Rather than focusing on a specific area of performance---usually financial---business leaders learn to consider the full spectrum of business performance. In addition to financial measures, they look at measures of customer experience, employee development and retention and process efficiency. This prevents the problems that can arise when performance in one area is improved simply by sacrificing another area, which does not represent a sustainable solution.
Scalability
Generally balanced scorecards reflect overall company performance at the highest level. But an advantage of the scorecards is that they are scalable: the same or related metrics can be used at different levels of operations to assess performance. In fact, some businesses actually use the term "balanced scorecard" to refer to the performance management system used to track individual employee performance. Metrics for evaluating individual performance should tie directly to the metrics used at the department and company level. They should follow the same principle of balancing the needs of different stakeholders, and should focus not only on what is accomplished but on how it is accomplished.
Customer Focus
The balanced scorecard inherently highlights the customer perspective, rather than focusing solely on internal business goals and financial outcomes. Understanding and responding to customer requirements is a critical component of quality methodologies, and is a prerequisite for implementing sustainable improvements to processes and products.
Employee Focus
Business leaders who incorporate a balanced scorecard also gain insights into the employee experience. Metrics in the growth and development area provide information about employee satisfaction, which ultimately affects employee retention and thus business productivity and profitability. They may also include assessments of the success of employee development and succession planning efforts, which are necessary for business growth. In addition, many employees appreciate that their performance metrics are tied in a direct way to overall business performance, making the measurement system seem more fair and appropriate.
Proactive Approach
The balanced scorecard methodology helps leaders move from reactive mode to proactive mode. A good scorecard contains not only output or result metrics, but also metrics that provide insight about ongoing performance and drivers that influence results. Thus managers maintain awareness of performance levels and any problems that arise, so that action can be taken to mitigate the effects. For instance, process errors or customer complaints can be addressed before they lead to reduced customer retention, increased defects and a reduced profit margin.