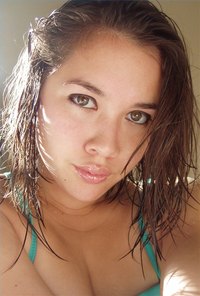 Normal menstrual cycles vary from 21 to 45 days in length and may also vary in flow volume. Some women have irregular cycles lasting more than 45 days, heavy periods that cause iron deficiency, light periods that end too soon, and periods that are so painful that they have to take pain medication just to function. Irregularities in the menstrual cycle are treated by targeting the cause, as well as the symptoms.
A Normal Cycle
Menstrual cycles usually last from 21 to 45 days, with bleeding occurring for between two to five days during the first week. The menstrual cycle, along with menstrual flow (period), are controlled by the hormones progesterone and estrogen. When these hormones are disrupted in any way, it causes them to increase or decrease in amount, which leads to menstrual irregularity. These disturbances usually indicate a medical condition, which if treated will generally restore regularity to the cycle, but in rare cases causes are unknown and have to be treated with synthetic versions of these hormones.
Lighten Bleeding
Women with extremely heavy periods (menorrhagia) or endometriosis run the risk of developing iron-deficiency anemia, if the bleeding is not lightened. Doctors often prescribe birth control pills as a first-line treatment. Birth control pills such as Seasonique control the levels of estrogen in the cycle. Women take them daily for three months to completely stop menstrual bleeding, but in the last week of the three-month pack, a low dose of estrogen is released to cause a light form of bleeding, called a pill period. These pill periods last about three days in most women. If this doesn't work, your physician may prescribe mefenamic acid. This medication reduces swelling in the uterus and according to Aboutheavyperiods.com, can reduce blood flow by 30 percent.
Regulate Frequency
Women often take birth control pills to regulate the length of their menstrual cycles. Women who have irregular menstrual cycles, with periods that are too frequent (less than 21 days apart) or too far apart (45 or more days), will take combination birth control pills to regulate a normal cycle. Combination birth control pills are made with a mix of the hormones estrogen and progestin (a synthetic form of progesterone). These hormones regulate the menstrual cycle. Combination birth control pills control the levels of these hormones, insuring cycle regularity in addition to preventing conception.
Restore Ovulation
During a normal menstrual cycle, estrogen is increased and progesterone is decreased to start the ovulation process. In women with polycystic ovarian syndrome (PCOS), and other conditions that causes a fluctuation in these hormones, doctors often prescribe Glucophage (Metformin) or Clomid, to restore ovulation. Glucophage is a medication originally intended for diabetics to take in order to control insulin resistance. According to advancedfertility.com, this drug has recently been found to restore ovulation in some women with PCOS. Clomid is a medication that is often prescribed for women with trouble ovulating, in order to restore it, mainly in an attempt to conceive. In women with PCOS, a combination of Clomid and Metformin is given to restore ovulation.
Relieve Pain
The American Academy of Family Physicians defines primary dysmenorrhea as cramping pain in the lower abdomen during menstruation. Some women with primary dysmenorrhea use pain relief medications available over the counter, but in some cases the pain is so severe that it warrants prescription medication. There are several prescription medications used to treat primary dysmenorrhea, but the most commonly prescribed is mefenamic acid (Ponstel, 250 milligrams). Ponstel belongs to a group of nonsteroidal anti-inflammatory drugs (NSAIDSs) used to treat pain. Ponstel is given for treatment of mild to moderate pain relief in adults and adolescents, in doses of 500 milligrams initially, followed by 250 milligrams every six hours.