A windmill is any device which takes energy from the wind and uses it mechanically. Classical windmills were used to cut wood, pump water or grind grain for use in baking. Modern equivalents are used to generate electricity. Windmills are especially prevalent in Europe, although they can (and do) appear anywhere in the world.
Function
The crucial moving part of any windmill is also its trademark: the propeller-like sail rig. This is designed to work like a reverse propeller: instead of pushing the air, the air pushes it and turns the shaft that makes up the axle. This axle then powers whatever device it is attached to: the saw blade, grain mill or generator. Many windmills also include either a rudder or a device that will allow some or all of the building to rotate, allowing it to catch the most wind from whatever direction it is blowing.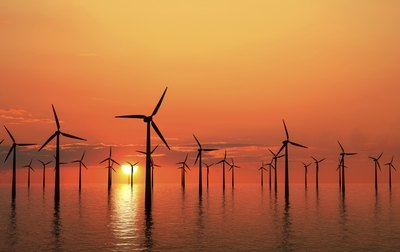 Benefits and Downsides
Windmills became prevalent because they provide a significant benefit: free power for mill equipment. This power was not perfect, however, as it's impossible to either control or predict the wind's movements. This lead to wind power's replacement by the far more reliable steam power, which requires more work but can be controlled and runs on demand.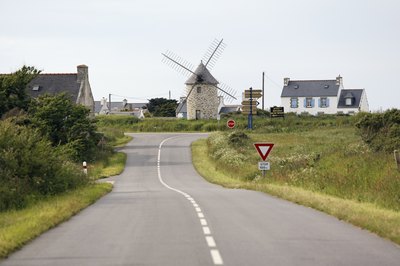 History
Tradition has it that the first windmills were built by the Persians, the concept traveled into Europe and gained popularity in the 1200s, and was replaced by the advent of steam power. Windmills had a successful reign in much of Europe for a few centuries, and the basic idea was greatly expanded upon in many of the countries they entered. The English, for example, are credited with the invention of three different styles. Wind generators have been around since the early 1900s but have had a resurgence with the recent concerns about global warming.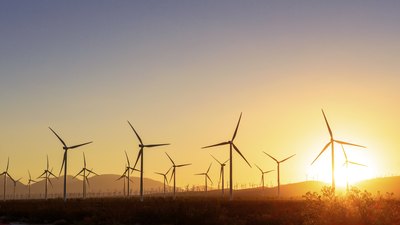 Wind Electricity
Wind farms--areas with several wind generators closely planted--are capable of creating a lot of electricity: North Dakota's wind farms alone provide 36 percent of the power to the continental US. They work much like their non-electric counterparts, but instead of being connected to traditional mill equipment, their sails are connected to a generator which creates power. Many proponents of wind power point out that they create only a tiny amount of pollution and require little maintenance compared to the amount of electricity they can produce. Opponents, however, feel that they are unattractive and note that they are only effective on windy days.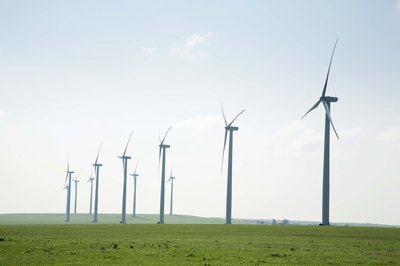 In Culture and Literature
The most famous windmills in literature are those in Cervantes' famous novel about Don Quixote, a man convinced he is a knight, 500 years out of date, who attempts to joust with the solid buildings believing them to be giants. From this story, we derive the term "quixotic," meaning visionary and impractical, and the expression "tilting at windmills," describing someone fighting a futile battle. Windmills have made appearances in countless other books, films and video games, with varying symbolism and significance.