Menopause, as described by the North American Menopause Society, is the time of a woman's last menstrual period, verified after 12 consecutive months without a period or when medical intervention removes or damages the ovaries. The age at which a woman reaches menopause varies considerably. Some women reach menopause in their early 30s, while others don't experience it until their early 60s.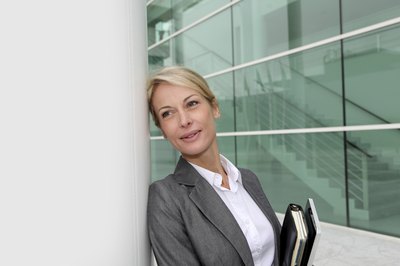 Types
Natural menopause, also called spontaneous menopause, is menopause that occurs naturally without medical intervention. According to the Mayo Clinic, the average age of natural menopause for women in the United States is 51. Induced menopause occurs when menstrual periods stop because of a medical procedure. Induced menopause is usually the result of surgery to remove the ovaries, or chemotherapy or radiation treatments that damage the ovaries in cancer patients. Induced menopause can occur at any age after the onset of menstruation. Menopause induced by surgery to remove the ovaries is immediate, occurring on the day of the surgery.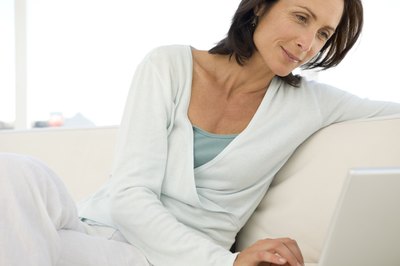 Features
Most women experience natural menopause between the ages of 40 and 58. Early menopause occurs when a woman reaches natural or induced menopause after age 40 but still well before the age of 51. Premature menopause is natural or induced menopause that occurs at age 40 or earlier.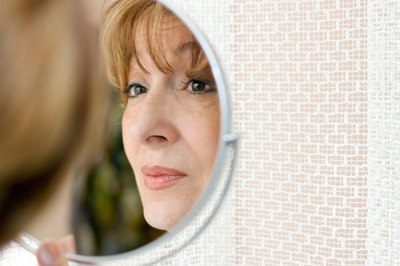 Identification
Although menopause is technically a single day, the transition period leading up to it, referred to as perimenopause, often lasts for several years. The first symptom, according to the National Institute on Aging, is often an irregular menstrual cycle. Periods may be shorter or longer in length, occur less frequently and be heavier or lighter than usual. Many women approaching menopause also experience hot flashes, mood swings, vaginal dryness and sleep disturbance. For other women, the only symptom of menopause is the absence of menstrual periods.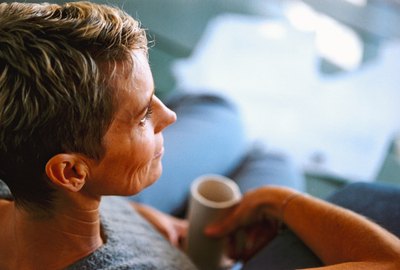 Considerations
According to the North American Menopause Society, two identified factors that can influence the age of menopause are smoking and genetics. Women who smoke reach menopause two years earlier than women who do not smoke. The fact that many women reach menopause at about the same age as their mothers and sisters indicates a genetic connection.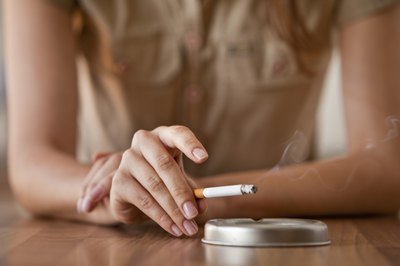 Effects
The hormone changes that result in menopause can also contribute to other health conditions for women. Among the most common are osteoporosis, a condition in which the bones lose mass and strength, and an increased risk of heart disease. A study of women who participated in the Framingham Heart Study indicates an association between early menopause and increased risk of stroke. The study revealed that the risk of stroke for women who reach natural menopause before age 42 is two times greater than that of other women.