Jogging is an efficient way to burn calories, and a five-mile jog is a good distance to aim for two to four times a week. How many calories you burn during a five-mile run will depend on your weight and the kind of terrain on which you are running. Train smart to avoid injury, and runs like this can become a rewarding and heath-promoting part of your fitness plan.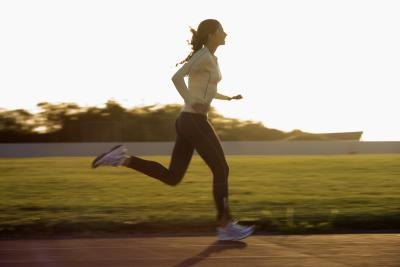 (Polka Dot Images/Polka Dot/Getty Images)
As a general rule of thumb, you can estimate that each mile you jog burns about 100 calories, according to "Runner's World" magazine. That would mean that you can expect to burn around 500 calories during a five-mile run. This rule of thumb is a good way to estimate how much your mileage contributes to your calorie-burning goals, but the exact number of calories you burn on your run will depend on several other factors.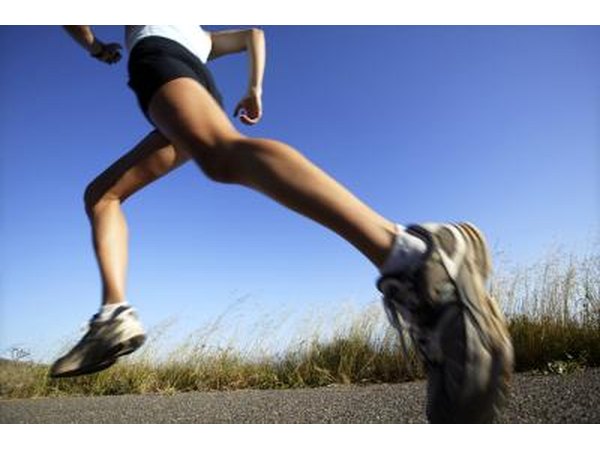 Jupiterimages/Comstock/Getty Images
The more you weigh, the more calories your body has to burn to keep you moving. According to the calculator available on Run the Planet, a Web resource for runners (find a link in Resources), a 120-pound person would burn 392 calories running five miles. A 150-pound runner would burn 490 calories over that same distance, and a 200-pound runner would burn 653 calories on the same run.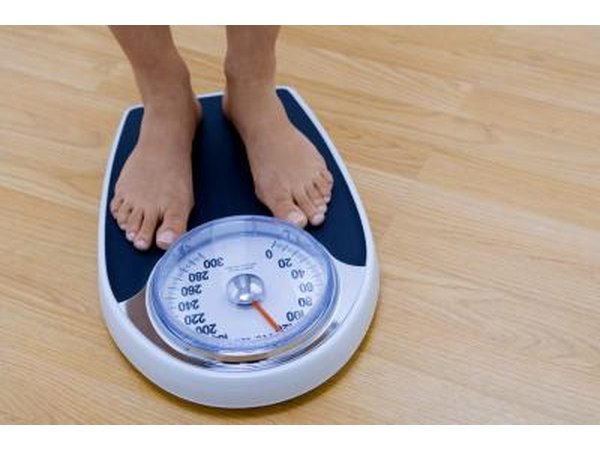 Creatas Images/Creatas/Getty Images
You won't necessarily burn more calories by running five miles faster, but the higher intensity of a faster run could give your metabolism a more lasting boost, according to "Runner's World" nutrition editor Peta Bee. This means that while a slower runner and a faster runner of the same weight would burn about the same number of calories over five miles, the faster runner would probably burn more calories after she has stopped running because her metabolism remains higher after a more intense workout.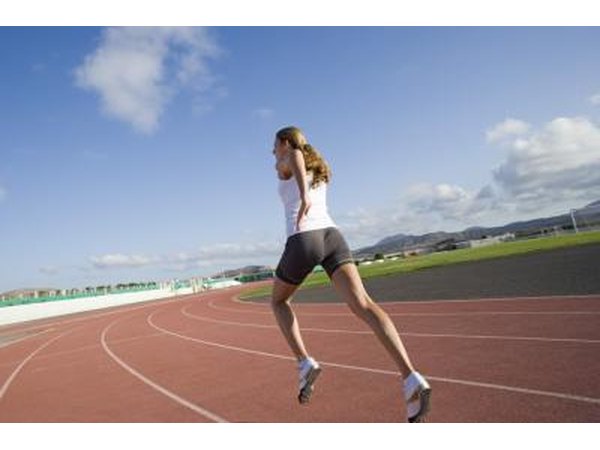 Polka Dot Images/Polka Dot/Getty Images
Getting off the road and on the trails could boost the calorie-burning power of your run. According to Health.com, trail running, which tends to have more hills and uneven terrain, can burn up to 10 percent more calories than than treadmill or road running. Running hills can also build your glutes and quads. Having more muscle mass in these areas will boost your body's overall metabolism, meaning you'll burn more calories all the time.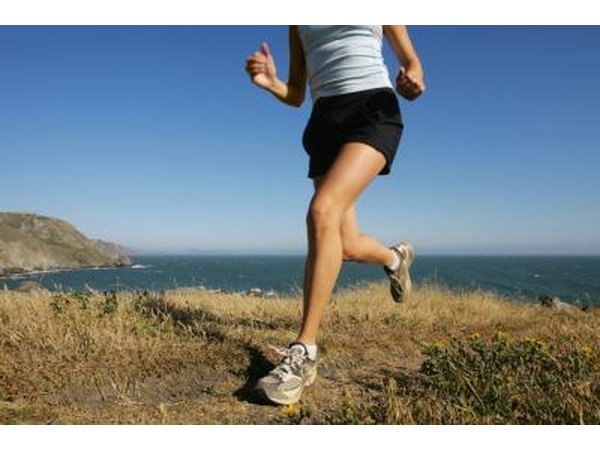 Jupiterimages/Comstock/Getty Images
It's important to build up to a five-mile run safely to avoid injury. If you haven't run before, start out by walking, and add running in intervals to your workout. Gradually build up your running mileage and make sure to stretch after each workout. Many local running clubs offer five-mile races. This kind of competition can be a fun addition to your calorie-burning workout.
Jupiterimages/Comstock/Getty Images
Promoted By Zergnet