Many people exercise daily with weight loss as the primary goal. With desires to slim down or tone up, we look for various methods to help us complete that process. Weight training and cardio workouts go hand in hand with proper dieting and supplementation. Some turn to energy supplements such as creatine to help reach their goals.
Creatine
Creatine is an organic acid that is naturally created in our bodies and helps acts as an energy supply for muscles. Creatine supplements became popular in 1993 as a way to increase athletic performance by assisting with the transfer of energy to muscles in use. Various companies have created different versions of this supplement for their users. Creatine products are currently available in tablet, powder and chewable forms.
Athletics
Athletes turn to creatine as a way to help gain muscle mass. Supplement retailers have stated that creatine will help in gaining weight, building strength and increasing energy. Scientific research has shown that using creatine has varying benefits when used for athletic performance reasons. While shown to help increase strength during intense workout sessions, strong evidence has not been found to support the claims of higher levels of endurance. Using creatine also causes muscle cells to retain more water than normal, which can lead to weight gain, especially for first-time users.
Studies have found that creatine use has helped athletes in some sports, such as football and baseball, but those improvements are not consistent in all disciplines. Athletes who are in need of power tend to benefit better than those in need of endurance.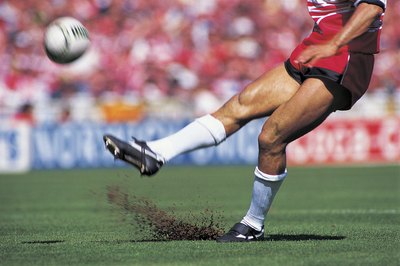 Weight Loss
One of the main reasons that creatine is used is to help the user quickly gain weight. The popular belief is that the added boost of creatine in the body causes muscle cells to hold more water than normal. This causes the cells to grow larger and thus body weight increases as well. Along with an intense workout program, this can aid the user in gaining lean muscle.
Researchers have found that using creatine increases the number of cells used to replace damaged muscle fibers. This in turn causes the muscles to grow during repair from workouts and the body to gain weight overall. Using creatine typically will result in added weight on the body, even more so in first time users.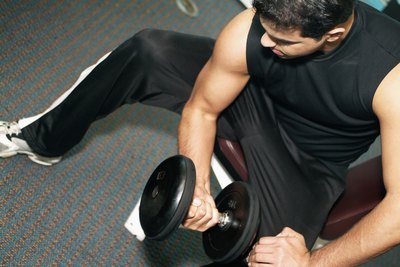 Creatine as a Weight-Loss Supplement
Based on the purpose of the product, creatine is best incorporated as a weight-gain supplement rather than a weight-loss supplement. Even with a consistent and intense workout plan while taking creatine, users will still gain weight in the form of lean muscle mass. If your goals include toning up or gaining strength, then creatine is a product that you should look into. However, it is not recommended for those looking to lose pounds.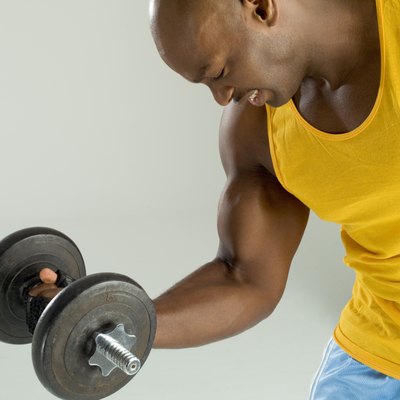 Safety Concerns of Creatine
As with any other nutritional supplement, it is important to know of any possible side effects. Studies on creatine have shown it to not have any negative effects on healthy individuals. One main complaint from using the product is extreme cramping throughout the body. It is important to increase the intake of fluids when using this supplement.