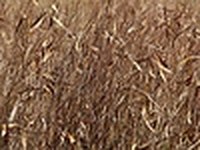 Hemp seeds are a highly nutritious source of protein, fiber and other essential nutrients. Because of hemp's unwarranted reputation as a partner in the illegal drug industry, the United States continues to ban the cultivation of hemp. But you can still buy hemp seeds at a health food store and take advantage of hemp's many benefits.
Good Fats
A lot of people, especially vegetarians, turn to flax oil when they want to consume more essential fatty acids. Hemp seeds contain even more of these "good fats," which are thought to battle depression, heart disease, diabetes, high "bad" cholesterol and even autism and attention-deficit disorder. According to the North American Industrial Hemp Council, hemp oil contains 81 percent polyunsaturated essential fatty acids, making it the richest source known.
Complete Protein
Hemp, unlike many plant-based protein sources, is a complete protein. That means it contains all 10 essential amino acids that the human body needs to get from food sources. For vegetarians, and especially vegans who consume no animal-based products, hemp can be a solid source of critical protein.
Rich Source
When it comes to protein sources, hemp outpaces most animal-based sources, pound for pound. According to a study published by Manitoba Harvest, hemp protein powder contains 50 percent protein by weight. Compare that to 35 percent for soybeans, 27 percent in beef and 26 percent in fish. Tofu--a common protein source for vegetarians--contains only 8 percent protein, according to the same study.
Type Matters
The type of hemp product you are consuming does make a difference in its overall protein content. Hemp protein powder is known to have one of the highest concentrations of protein. However, hemp seed nut butter and the hemp seed nut have significantly less, at 35 percent each. That's still higher than meat, fish, dairy and soy products, so hemp seeds are still considered a viable option for supplementing protein. Be sure to check the labels on the products you are buying, so you can comparison-shop their protein totals.
Weight Loss
Protein and fiber can both contribute to a healthy weight loss plan, and hemp can come in handy for that, too. Since hemp powder is rich in both fiber and protein, Mitzi Dulan, a registered dietitian, recommends drinking hemp protein powder in her 2009 book, "The All Pro Diet." Dulan believes eating protein and fiber at each meal can help you lose weight faster.
Types of Hemp Food
Hemp comes in a few different forms, all stemming from whole hemp seeds. Whole hemp seeds are the only edible seeds that contain the rare essential fatty acid, gamma linolenic acid. Seeds can be hulled and made into nut butters, spreads and nutritious nondairy milk and cheese products. The hulls can be used as dietary fiber or put into animal feed.
Whole hemp seeds can be pressed to get hemp oil. While refined versions of this oil have been used for more industrial uses like fueling cars, unrefined oil can also be a valuable nutrition source. Seed meat can be pressed and made into protein powder or baking flour. The unrefined oil can be used for supplements or salad dressing.