Most hysterectomy surgeries do not cause significant dangers or complications. Many women do experience mild complications and side effects following surgery, but most are short-lived in nature and either resolve themselves or are easily treatable by a doctor. Women who have recently had a hysterectomy--an operation to remove the uterus--should consult with their doctors about any problems or complications they experience.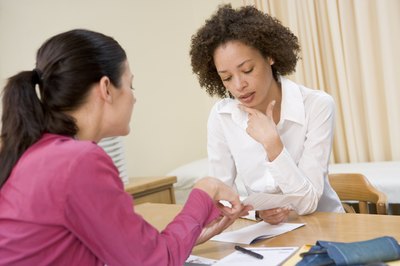 Mood Changes & Pain
Mood changes and pain are some of the most common side effects and complications experienced by women who have recently had a hysterectomy. Fatigue is the most common complaint, and according to Women's Health Resource writer Dr. Frederick R. Jelovsek, fatigue commonly lasts for two to three months after surgery. Women who become active sooner after surgery often find relief from fatigue faster than those who return to normal activity slower. Decreased libido, increased feelings of stress, anxiety and depression are also typical mood changes that can occur after hysterectomy. Pain, swelling or redness at the IV site is typical the first few days after surgery. Pelvic cramps may also occur and may worsen with increased physical activity.
Urinary and Vaginal Problems
A physician should evaluate any increase in urinary frequency or urgency, as it may be a sign of a urinary tract infection. Bladder spasms and collections of blood near the bladder may also be responsible for increased urinary frequency. Vaginal odor is also common following a hysterectomy. It may occur with or without discharge and last from one to four weeks. Itching or burning around the vulva is another common minor complication that is usually caused by dryness.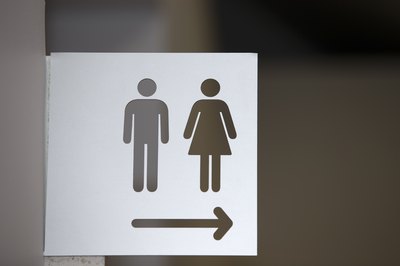 Incisional Problems
Any complications involving the incision should be evaluated by a doctor to reduce the risk of infection. The incision site may itch, burn or swell. Pain may be present along the entire incision or may focus on one side or the other. The incision may also weep or leak discharge during the first two weeks post-op. Doctors advise hysterectomy patients on how to care for their wounds following the procedure, and these instructions should be followed carefully to minimize incisional complications.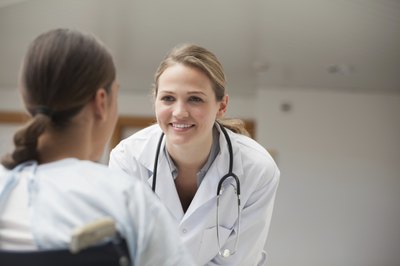 Gastrointestinal Problems
Gastrointestinal problems are fairly common right after surgery and are usually easily treatable. Increased gassiness, constipation or loose stools are the most frequent gastrointestinal complications experienced by post-hysterectomy patients.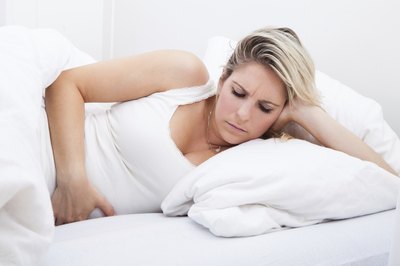 Major Complications
Hysterectomies are relatively safe procedures, and major complications are rare, with most of them occurring in 5 percent or less of all patients according to Dr. Jelovsek. Patients who experience any of these potentially dangerous symptoms should consult with their doctors as soon as possible. Some major complications manifest within the first two to three weeks after the surgery, though some may show up a month after surgery or later. Excessive redness of the incision and/or pus-like discharge may indicate an abscess in the wound. Vaginal discharge that is watery may be the result of a bladder or ureteral injury. Thigh or calf pain may be indicative of a blood clot. Chest pain, severe pelvic pain, prolonged bowel and bladder symptoms are also symptoms of potentially serious complications.