Rumors of the miracles of cranberry juice range from cancer to gum disease prevention. Many studies are still ongoing on the effectiveness of cranberry juice, including those on urinary tract health. Understanding kidney infections and the cranberry's affect on the urinary tract gives insight to its usefulness as a treatment.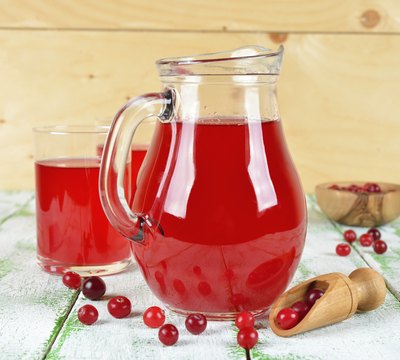 Infection Description
There are two general types of urinary tract infections (UTI), the most frequent being cystitis. Bacteria make its way from the urethra to the bladder. If the infection is in the kidneys or adjacent area, it is called pyelonephritis. This UTI generally begins as an infection in the bladder, then spreads to the kidneys. While a kidney infection is less common, it is a more serious UTI than a bladder infection. Tests through blood, urine or physical palpitation can be used to determine if an infection exists.
Symptoms
Some indications of kidney infections are similar to those of bladder infections, or general UTI. These symptoms include back or groin pain; pain in the abdomen; cloudy or blood-laced urine; fever, painful or frequent urination; or nausea. Kidney infections can be painful, with a constant feeling of pressure or urgency to urinate.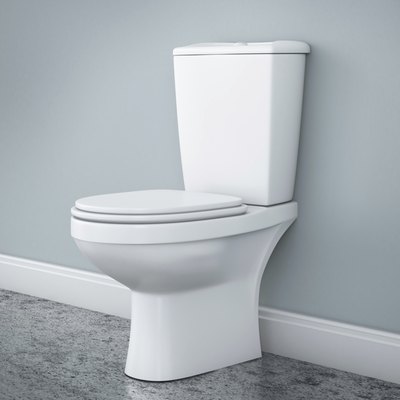 Cranberry Description
Vaccinium macrocarpon, or cranberry as we know it, has origins in North America. It is one of only three commercial fruits that have this heritage. The tart berry grows in bogs and a large portion of the commercial product in the United States comes from Massachusetts and Wisconsin. Over 85 percent of cranberry juice is water. The other 15 percent contains a good source of potassium, vitamin A and vitamin C. Unsweetened cranberry juice is relatively low in sugar.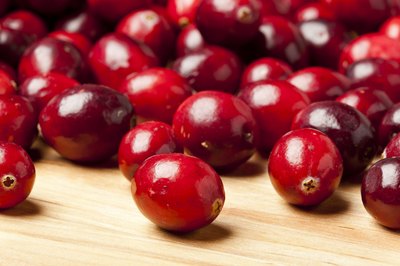 Effectiveness
Cranberry juice has been shown to be effective in the prevention of urinary tract infections. The primary reason for its effectiveness was once believed to be the ability to increase the acidity of urine. Further studies have shown that to be incorrect. The cranberry does help to keep bacteria from adhering to the lining cells of the bladder and urinary tract. While cranberry juice shows promise as prevention for UTIs, there has not been any conclusion evidence that is effective as a treatment of a current urinary tract infection. Additional research is ongoing to try to make that determination.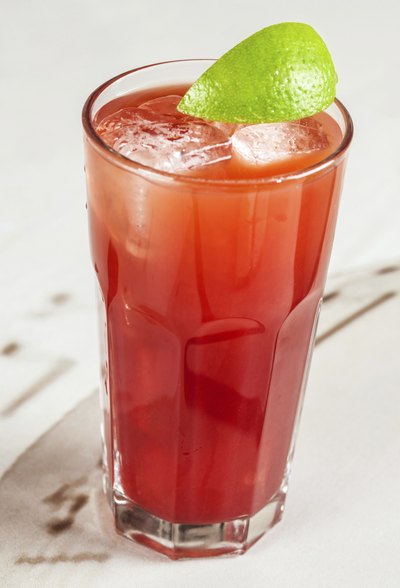 Warning
Kidney infections can be much more severe than more common UTIs. While studies show cranberry juice helps prevent UTIs, there is no recommendation for using it as a treatment for kidney infections. Kidney infections complications include kidney damage that is permanent or bacterial poisoning of the blood. If you believe you have a kidney infection, you should see your doctor for treatment. Antibiotics are the most effective treatment of this potentially serious problem