Toddlers are always falling over and losing their balance. However, with some toddlers, there is an actual balance issue. If your toddler is falling for no visible reason, you may want to consult a doctor. There are a few different reasons for a balance problem, and treatments are available.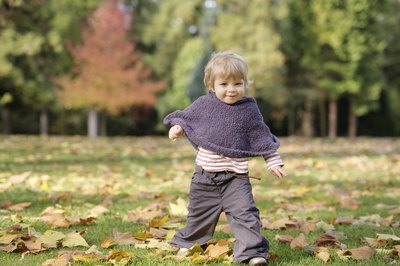 Signs
Toddlers with a balance problem will trip on everything and nothing. They also trip more than most toddlers. Some may lose their balance 20-30 times a day, even while standing still. If your toddler is a late walker and just learning to walk, do not worry if they lose their balance often. But you are right to suspect a problem if they already walk, run, and stand but losing their balance far too often.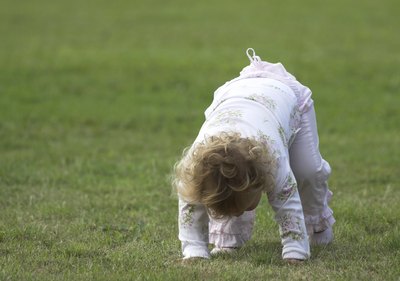 Causes
Problems in the inner ear may cause vertigo, which Webster's Dictionary defines as "a sensation of motion in which the individual or the individual's surroundings seem to whirl dizzily." Vertigo causes a loss of balance even when you're standing still.
Diagnosis
To diagnose a balance problem, your doctor will run a few tests. He may want your toddler to have an MRI just to make sure that everything is okay in their head. A hearing test is a common test. Your doctor may also run eye tests if your toddler is old enough to follow directions. Watching how the eyes following spots and lines can detect a problem. A posturography test, as defined by the Mayo Clinic, tries to identify which part of the balance system your toddler relies on most.
Treatments
If the inner ear, or vestibular system, is the problem, your child may have to undergo rehabilitation that may consist of balance exercises and head and eye movement exercises. In the case of ear infections, doctors are likely to prescribe antibiotics, but there are also homeopathic treatments that you could try, such as Ginko Biloba and Lemon Bioflavonoids. Consult your doctor before trying any homeopathic medications.
Prevention/Solution
Do not ignore your toddler's balance problems. If your toddler is old enough to talk and understand dizziness, you need to teach them to sit down when they feel dizzy so they do not lose their balance. Wash yours and your toddler's hands frequently so as to avoid the ear infections that can learn to trouble balancing. Such infections are often a complication of flu, so getting flu shots ought to help you avoid them.