Raw vinegar is often recommended as a natural prevention and cure for ailments and for its health benefits. Vinegar is derived during a fermentation process and is a natural source of acetic acid, good bacteria as well as vitamins and minerals. However, caution should be taken when using raw vinegar as there are some potential dangers.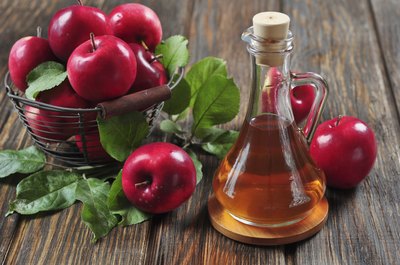 Types
Vinegar is a result of fermenting anything that contains natural sugars. Common sources of vinegar are fruit and rice. Many commercial types of vinegar are pasteurized, which removes bacteria. Raw vinegar is not pasteurized and contains "the mother." "The mother" is cellulose sediment that contains acetic acid, enzymes and bacteria.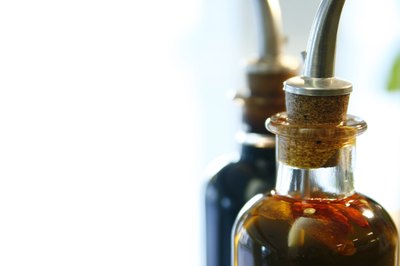 History
The word vinegar is derived from two French words, vin and aigre, which translate to sour wine. It was discovered over 10,000 years ago when a cask of wine was not consumed in time and had turned sour. Over the centuries vinegar has been used to enhance cooking, to prevent disease and to cure ailments.
In approximately 5000 BC vinegar was used by the Babylonians to preserve and flavor food. Caesar's army drank vinegar to prevent disease. Soldiers in the American Civil War used vinegar to prevent scurvy. In current times, vinegar is being used to aid in weight loss, treat high blood pressure and cure acne.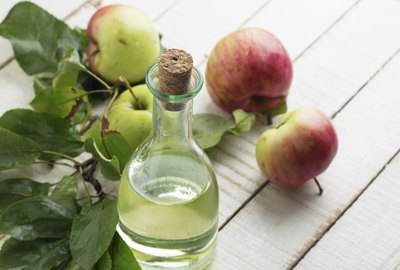 Dangers
While there are many reported benefits of raw vinegar, there are also health concerns. These concerns are mostly minor and preventable.
Vinegar is very acidic and can cause stomach irritation, digestive issues, heartburn and diarrhea.
Raw, unpasturized, vinegar contains bacteria which may result in bacterial infections. Due to the highly acidic makeup of vinegar this risk is unlikely but should be considered.
The acid in raw vinegar can damage tooth enamel.
Potassium levels and bone density can be affected by long-term use of vinegar.
Vinegar may interact with some medications. Be particularly careful if you take any of the following medications: diuretics, digoxin, prescription laxatives or insulin.
Prevention/Solution
Discuss the use of raw vinegar with your doctor. Provide a list of all medications you are taking. This should include all prescribed, over the counter and natural medications. This is especially important for diabetics, those with thyroid issues and those previously diagnosed with low potassium.
Dilute the vinegar with water prior to ingesting.
If your stomach appears sensitive to vinegar lower your dosage.
Always brush your teeth after drinking vinegar and do not swish the vinegar around in your mouth. Consider drinking the vinegar through a straw to minimize contact with your teeth.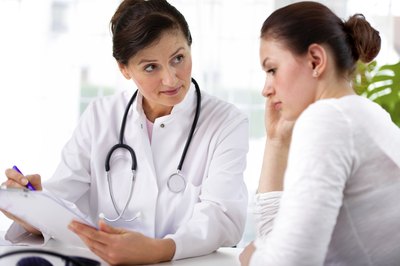 Considerations
The use of raw vinegar is not suggested for pregnant or breast feeding women. It is also not recommended for young children or anyone diagnosed with osteoporosis.