Babies, toddlers and children all have respiration rates that differ from an adult. Knowing what is normal can prevent worry and can be a tool of early detection for specific illness, diseases and developmental issues.
What is Normal?
A newborn's breathing rate fluctuates greatly in the first six months of life. Normal for a newborn is anywhere from 30 to 60 breaths per minute. During the first year, the respiratory rate normalizes. A child age 1 to 5 will have a respiratory rate of 20 to 30 breaths per minute. As the child moves into the ages of 6 to 12, the breathing rate continues to decrease to about one breath every 3 to 5 seconds, or 12 to 20 breaths per minute.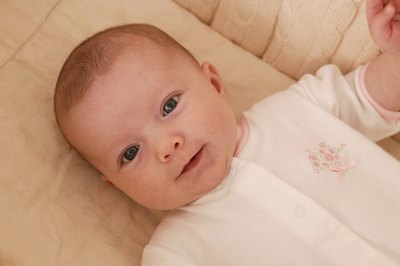 Normal Accelerated Respiration in Children
The most common reason for accelerated breathing is exercise. Another reason for rapid breathing is emotion. Increase in breaths per minute can be caused by fear, anxiety or excitement. Another cause for rapid breathing is heat. If the child is hot and becoming dehydrated, she will begin to pant. Children also can have accelerated breathing while digesting food in response to their metabolism speeding up or in response to spices such as chili, curry or peppers.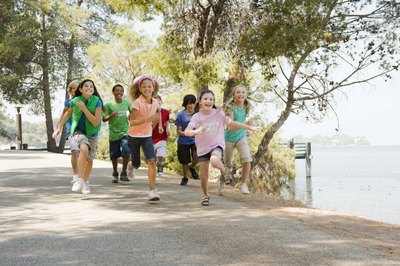 Abnormal Accelerated Respiration in Children
Accelerated breathing in a child of any age can be the first visible sign of a cold or the flu. If the normal causes of acceleration can be eliminated, take the child's temperature, have him relax to slow the breathing and watch for collaborating flu or cold symptoms.
Other causes can be pneumonia and asthma, and this will be easily detected by the child's shallow and rapid breathing.
If the child does not seem ill, has none of the normal reasons to breath rapidly, then the rapid breath might be a sign of injury. Ask your child if she fell or hit their head if a child is panting after an injury, even one that seems benign to her, and call your doctor immediately.
Other possibilities are allergies, so see if there is anything new in your child's environment from foods to fabrics.
Finally, rapid breathing can be triggered as a side effect of a medication, so inform your pediatrician if your child is reacting this way. The doctor will ask you to count the breaths per minute, so be prepared.
Normal Reduced Respiration
The most common causes for a slowed respiratory rate is sleep and tiredness. If a child's breathing is slowed, often he is ready for sleep. Other natural causes include relaxation and concentration. When a child is engaged in a quiet activity such as reading or crafts, the breath rate slows. Sometimes sadness will cause the breathing rate to slow, as can comfort--and even pets. An extremely fit child who engages in sports can also naturally have a lower respiratory rate.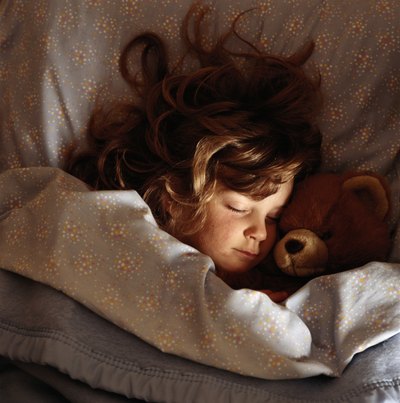 Abormal Reduced Respiration
The first cause of concern with reduced respiration is the child's heart. If the child's heart rate is rapid and breathing is, slow call your pediatrician immediately for insight and direction. Other causes of slowed breathing that are alarms are asthma, tumors, metabolic disorders, encephalitis, reflux disorders, lung infections or a drug overdose. Scan the area for any medications, alcohol or cleaning fluids that could have been ingested. Last, check for an obstruction, as slowed breathing can be a reaction to the child swallowing an object that is making deep breathing difficult.