Appetite loss may be due to disease conditions, treatments, depression or other psychological problems. Lifestyle choices may contribute to the problem. Families may feel frustrated, and the person with poor appetite may feel guilt and shame, which only makes their condition worse. Herbal supplements can improve nutrition and stimulate appetite.
Brewer's Yeast
Rich in nutrients and B vitamins that stimulate the appetite, brewer's yeast contains beneficial bacteria. It is a live food that provides vitamin B12 for increased energy. Start with 1/2 teaspoon and work up to a daily dose of one tablespoon. Brewer's yeast can be stirred into water or juice or taken in capsules. It has a nutty flavor that may take getting used to.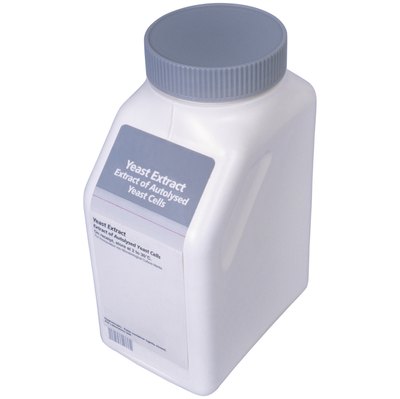 Familiar Herbs
Plants that stimulate the appetite can be found in the garden or kitchen. Peppermint leaves improve digestion. Inhaling the scent of peppermint oil is a favored and quick remedy for nausea. Catnip relaxes smooth muscle in the digestive tract, fennel seed with its licorice flavor wakes up the taste buds. Ginger root is anti-inflammatory and is another remedy for nausea.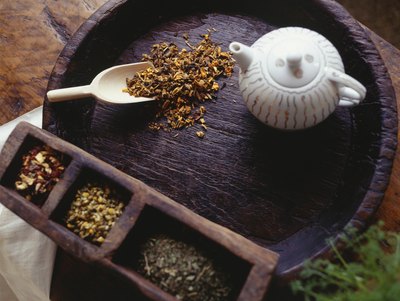 Other Herbs
Get more energy by using ginseng; the roots are prized for that purpose in Asia. Papaya fruit and seeds contain helpful digestive enzymes; the leaves are used to stimulate appetite. Saw palmetto berries, commonly used to treat enlarged prostate in men, also contain phytochemicals that increase appetite.
Marijuana
Tetrahydrocannabinol (THC), the active ingredient in cannabis, is prescribed medically to reduce nausea and stimulate appetite in patients undergoing treatment for cancer. The short-term effects include sweet cravings and increased enjoyment of meals.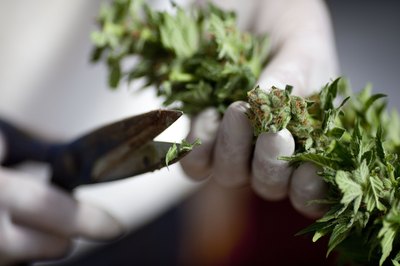 Commercial Preparations
Vitamins and minerals combined with herbs help digestion, improve energy, and aid in gaining back strength. Salus Haus's Floradix Iron & Herbs and Nature's Answer— Bio-Strath are two such products. A high-potency formula multivitamin will help safeguard health. Some prescription medications used to treat depression also stimulate appetite. Many nutritional supplements sold in the sports section of stores are formulated for weight gain.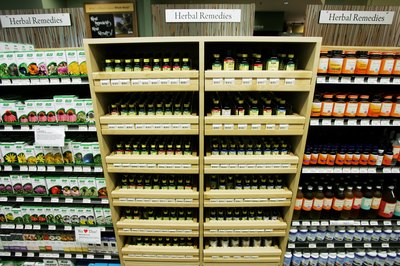 Warnings
Loss of appetite may be a symptom of serious illness. See a doctor. Do not drive or operate heavy machinery under the influence of marijuana. Long-term use of marijuana alters normal immune response, making white blood cells less effective in fighting infections. Brewer's yeast should not be used by those with celiac disease. Tobacco is an appetite suppressant. If you smoke, quit.