Kidney dialysis patients have a special diet they must adhere to for many reasons. The diet includes choosing foods that are low in sodium, potassium and protein. Since the kidneys cannot filter out these, the body begins to retain them. High sodium in the body elevates blood pressure and leads to edema. High protein levels lead to a build of nitrogen in the body. And while potassium is a vital mineral for bodily functions, too much potassium can lead to death.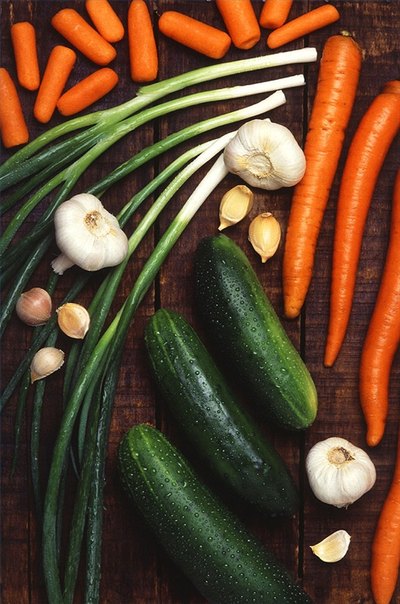 Postassium in Fruits and Vegetables
Certain fresh fruits and vegetables that are common in ordinary diets are also very high in potassium. Spinach, tomatoes and tomato juices, bananas, fresh avocado, oranges and figs are all examples of high potassium fruits and vegetables. Better choices include apples, apricots, berries like strawberries and blueberries, green beans, cabbage and eggplant. Instead of removing certain dishes from the dinner table, use menu replacements. For example, potatoes are high potassium, so instead of serving mashed potatoes, try steaming and mashing cauliflower instead which is a vegetable lower in potassium.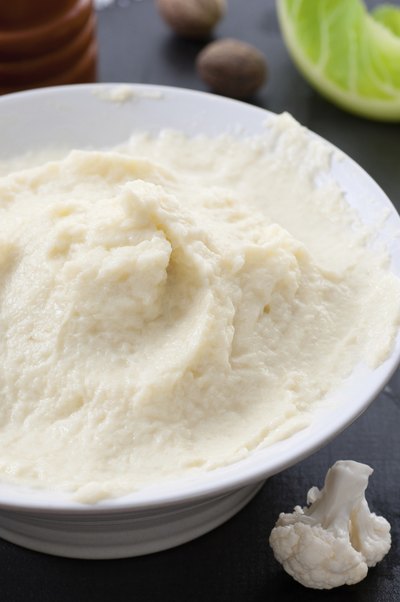 Quality Protein
Protein is necessary for the body but also makes the kidneys work harder to break it down. A low protein diet includes not only reducing the total amount of protein, but increasing the quality levels of the protein that is eaten. The body processes high-quality protein that is eaten easier than lower quality protein. High-quality choices include low-fat poultry like turkey and chicken, low-fat red meat cuts like eye of round, and fresh eggs.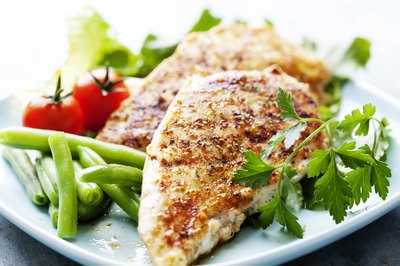 Monitor Sodium Levels
A simple way to reduce sodium is to remove the salt shaker from the dinner table. A low sodium diet also means preparing meals with foods that are naturally low in sodium. Choose fresh meats and processed foods, like canned and frozen products, that are clearly labeled and marked as having no sodium or being salt free. Most foods that are processed have significant levels of sodium, such as canned and smoked meats, ready-bake biscuits and canned vegetables. Avoid salt substitutes as those may be high in potassium.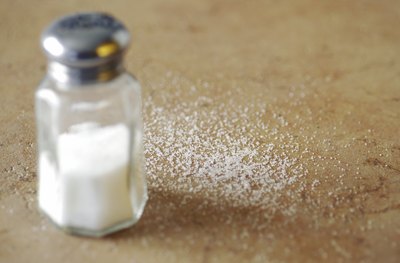 Healthy Snacks
Choose a healthy snack in between meals and for movie watching. Examples include rice cakes, plain peanuts, apples, gelatin, plain almonds, Popsicles and angel food cake. When choosing a snack, find a replacement for old favorites. Instead of salty potato chips, try plain rice cakes or freshly popped popcorn.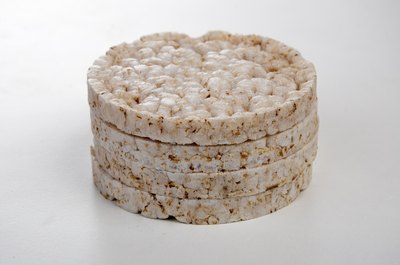 Watch Serving Sizes and Quantities
Serving sizes and individual portions are key in a diet for kidney dialysis patients. While a smaller serving size may be great for reducing the amount of potassium, protein or sodium in a diet, too many of those same smaller portions eaten can all add up over a period of time since the kidneys can't remove them from the diet. For example, eating very small amounts of foods that are high in potassium in a single day equal to a large daily total intake since the body cannot get rid of the potassium in the foods.