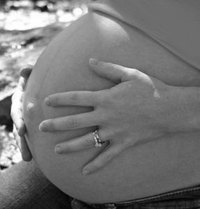 There comes a time in a woman's life when she may decide that becoming a mother is no longer a want or need. During this time, birth control methods will be decided upon that will determine the permanence of this decision. For some women, a tubal ligation (tubal sterilization) may be the answer. This type of surgery is a gynecological procedure that involves the cutting, cauterizing or "tying" of the fallopian tubes. The procedure is considered a permanent form of birth control by medical professionals. However, a "tubal reversal" is possible, but the ability to conceive afterward cannot be guaranteed.
What is a Tubal Reversal?
Chapel Hill Tubal Reversal Center of North Carolina explains that tubal reversal surgery re-connects the fallopian tubes that have been severed by the original tubal ligation surgery. The tubal reversal procedure realigns the fallopian tubes and opens up any collapsed segments. In some cases the fallopian tubes may be too short, making it necessary to reroute one or both into the uterine cavity.
Tube Length
The length of the fallopian tube that is left over after a tubal ligation is performed, will determine the success of the tubal reversal. According to the Advanced Fertility Center of Chicago, the longer the fallopian tubes are the better. A dye test known as a "hysterosalpingogram" can determine the exact length of the proximal stump (tube closest to the uterus) which is crucial to fertilization.
Recovery
Tubal reversal surgery is usually performed on an outpatient basis. Recovery time is spent at home with limited activity for the first few days; slowly increasing activity over the course of a few weeks. The San Diego Fertility Center reports that most women fully recover in approximately four weeks, but for some the recovery time may be a bit longer.
Conception
According to the Women's Health Center of Grand Rapids, Michigan, there is a 90 percent chance of conception after tubal reversal surgery; however, success is completely dependent on the tubal ligation that was performed prior and how much trauma the fallopian tubes received. When conception is achieved, it often happens during the first menstrual cycle following tubal reversal surgery.
Costs of Tubal Reversal
Tubal reversal can be a costly procedure that is considered to be an "elective" surgery by some insurance companies. For women who do not have a health plan that covers the costs of tubal reversal, all expenses will be completely out-of-pocket. Most gynecological practices that perform the procedure will require a down payment at the time of consideration, and full payment prior to the tubal reversal surgery. According to The Center for Assisted Reproduction of Bedford, Texas, the upfront costs of tubal reversal surgery can average upwards of $6,000. However, the costs may be closer to $10,000 if complications occur or if the prior tubal ligation requires extensive reconstructing of the fallopian tubes.