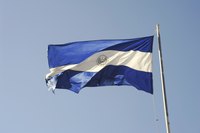 Tourists who wish to find a new vacation destination have numerous reasons to pack their bags for El Salvador. The tourist attractions of this Central American country, which came out of civil war in 1992, include national parks, surfing, markets, active volcanoes, museums and art galleries. Another perk of El Salvador is that you won't have to visit a currency exchange -- what you have in your wallet is suitable during your visit.
Travel With U.S. Dollars
Since January 2001, El Salvador has used the U.S. dollar as its official currency. Previously, the nation's official currency was the colon. The colon still exists in El Salvador, but it's unlikely you'll see anything but the U.S. dollar during your visit. You can obtain U.S. currency at ATMs and inside banks.