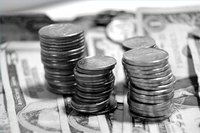 All business types have advantages and disadvantages. Often, the advantages involve the ability to raise capital or reduce taxes. Sole proprietorships are easy to establish and offer the most control over a business, because you are the sole owner. However, sole proprietorships do have some disadvantages you should assess before doing business.
Significance
Sole proprietorships offer the ability to start a business immediately with limited experience. If you have minimal legal exposure and don't expect to make much profit, a sole proprietorship might be the right fit. But before operating a sole proprietorship, determine if the disadvantages outweigh the ease of formation and operation in your specific situation. If you need additional legal guidance, consult a business attorney in your area.
The Facts
Sole proprietorships are a simplistic form of business. Ownership consists of one person, and that person is typically involved in all aspects of the business. You pay the taxes, maintain legal ownership of the assets and are legally responsible for the liabilities. No legal documents are required for formation. For federal tax purposes, you can start a sole proprietorship with nothing more than business activity. Depending on your state and the type of business, you may be required to register or obtain a license. Contact your state business division to determine eligibility requirements.
Funding Issues
Although control and ownership provide you with a high degree of autonomy, you may have difficulty funding growth within your sole proprietorship. Sole proprietorships have more difficulty raising capital, because of the limitation of sole ownership. You are responsible for capital injections and are not able to offer ownership in exchange for capital investments. Your limited resources can strain your equipment and personnel investments and make it difficult to obtain the highest-quality assets.

Legal Exposure
Sole proprietorships are not a legal form of business; rather, they are an extension of you as an individual for the purpose of business. You are not distinguished from your business, so you are responsible for circumstances both in and out of your control. You have unlimited legal exposure, exceeding the liability limits of other business formations, such as limited liability companies (LLCs) and corporations.
Taxes
Profits are taxable as normal business income; however, you are also responsible for paying self employment, or SE, tax. You calculate your SE tax owed on Schedule SE and multiply an Internal Revenue Service-imposed percentage of your net earnings by 15.3 percent to obtain your SE tax. The IRS-imposed percentages are subject to change.
Half your SE tax is deductible on your federal income tax return. For additional tax guidance surrounding your sole proprietorship, contact a tax professional in your area.