It is important when you need medical care that you choose the right health care professional. Chiropractors (or chiropractic physicians or doctors of chiropractic) and physiotherapists (or physical therapists) serve two different medical needs.
(Keith Brofsky/Photodisc/Getty Images)
A chiropractor is an individual who works specifically on a person's musculoskeletal system in order to correct problems in the person's musculoskeletal and nervous systems, as well as the effects of those problems on the person's health. Treatment does not involve surgery or pharmaceutical drugs. Many people associate chiropractors with working on a person's spine, but chiropractors work on the entire musculoskeletal system. In 2006, the median earnings of a chiropractor were just over $65,000 in a year.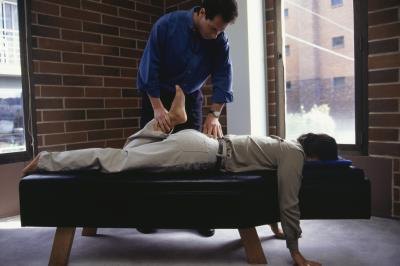 Keith Brofsky/Photodisc/Getty Images
Physiotherapists help patients recover mobility and function of their bodies after a medical problem, work with physical disabilities and manage pain. After testing patients on things such as range of motion and balance, the physiotherapist will design a treatment program to improve the patient's problem, with the goal of improving how a person functions in their life. This may include helping a person gain more mobility and increase the amount of time they can move for daily activities. The physiotherapist then monitors improvements and makes necessary adjustments. The median salary for physiotherapists was $66,200 in 2006, but physiotherapists overall make less than chiropractors.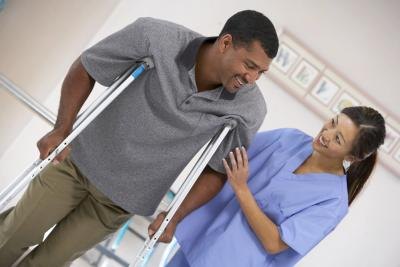 BananaStock/BananaStock/Getty Images
Both chiropractors and physical therapists can help a patient improve their overall health. When they first meet a patient, they examine patient histories and the patients themselves to see what the problems are. Devices may be used in the treatment strategies of both professions, as a chiropractor may fit a patient with a brace while a physiotherapist shows a patient how to walk with a prosthesis. Chiropractors may specialize, and physiotherapists can as well.
However, chiropractors diagnose problems in their patients while physiotherapists are responsible for helping people deal with pre-existing problems. A chiropractor may also offer alternative therapies or counseling about health care.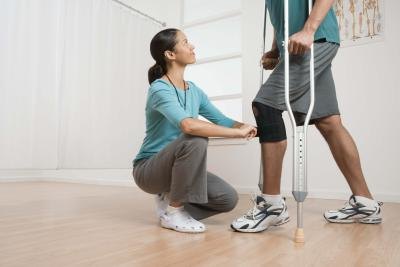 Jupiterimages/Creatas/Getty Images
A potential chiropractor must complete a four-year degree program from an accredited chiropractic college to become a Doctor of Chiropractic. Most who get into a chiropractic college have a bachelor's degree, but all applicants must have at least ninety credit hours of undergraduate coursework. After earning a Doctor of Chiropractic degree, chiropractors can enroll in a postdoctoral program for training in a specialty such as nutrition or sports injuries.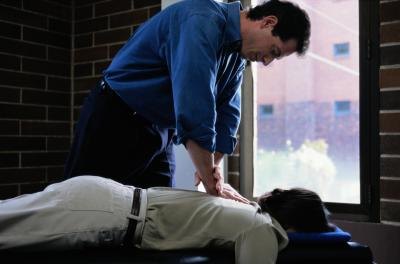 Keith Brofsky/Photodisc/Getty Images
A physiotherapist should have at least a bachelor's degree, usually in a science field, and master's degree from an accredited physiotherapist education program, though doctoral programs are offered as well. The Bureau of Labor Statistics anticipates that a doctoral degree will become the requirement in order to get licensed.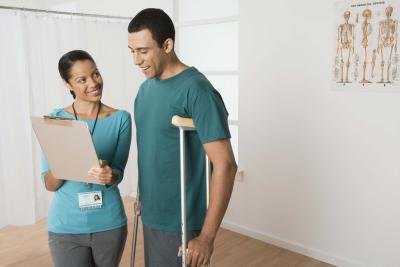 Jupiterimages/Creatas/Getty Images
Both chiropractors and physiotherapists need to be licensed by the state they are practicing in. Licensure usually has an education and testing requirement. Chiropractors need to have taken a test offered by the National Board of Chiropractic Examiners. Physiotherapists should have completed the state and national exams as required by their state.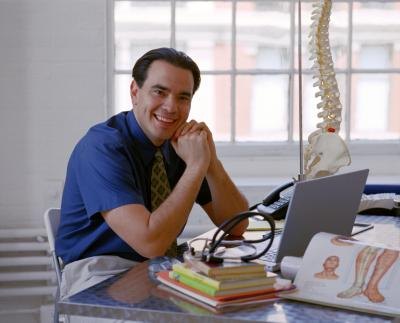 Creatas/Creatas/Getty Images
Promoted By Zergnet