Medical examiners can make, on average, from $75,000 to $200,000 a year, depending on where they work and their experience levels. Medical examiners study cadavers to determine a person's cause of death, according to Degreedirectory.org. Medical examiners investigate sudden and unexplained deaths, as well as violent deaths. They often work closely with both medical and legal professionals, and they offer answers to confused and grieving families.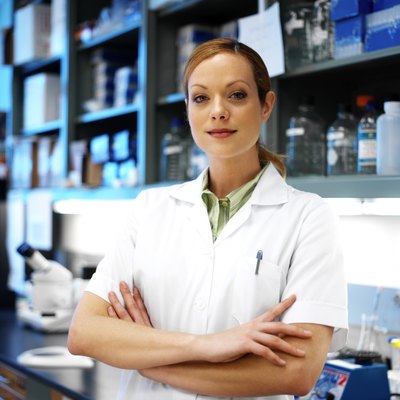 Job Duties
Medical examiners have a wide variety of duties that range from medical tasks to administrative tasks. Career.qandas.com states that a medical examiner's responsibilities include conducting or overseeing autopsies, analyzing pathology results, toxicology screening, and making sure that records are properly documented. Sometimes medical examiners also have to testify in court.
Salary
According to Degreedirectory.org, medical examiners have average annual salaries between $75,000 and $200,000. Sometimes medical examiners are employed by the government and others are employed in the private sector; those in the private sector generally make more.
The Bureau of Labor Statistics estimates that employment for medical examiners is expected to grow by 14 percent from 2006 to 2016.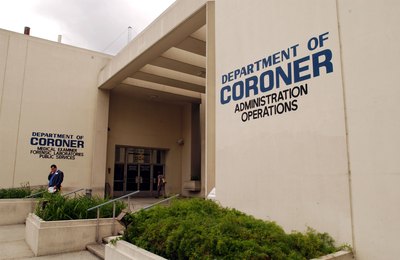 Education Requirements
In addition to an undergraduate degree—preferably in the science field—a medical examiner also needs to earn a Doctor of Medicine degree and a certification in pathology. According to Degreedirectory.org, the Doctor of Medicine degree takes four-years to complete, and the pathology certification generally requires a four-year residency. It's also useful for a medical examiner to have knowledge about law so he or she can also serve as an expert witness.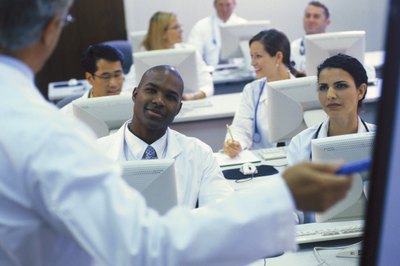 Considerations
Although a medical examiner can earn a decent salary, the work can be very gory and gruesome. Medical examiners have to deal with a lot of blood, guts, and nauseous smells. They spend a lot of time with dead bodies, often times bodies that have been maimed by attacks or accidents.
The job also can be stressful because medical examiners need to prepare evidence, documents, and testimonies to use in court. They must be able to smoothly transition from being with dead people to having lengthy conferences with medical officials, law enforcement professionals, and court officials.
Benefits
Medical examining is a prestigious field and will always be needed. Even in an economic recession, medical examiners have stable jobs. There are also personal benefits that come with the job, such as being able to offer comfort and answers to grieving families.