Catuaba bark, commonly referred to as catuaba, is an herbal supplement that has been used for thousands of years in the Brazilian rain forests as an aphrodisiac. Very few studies have been conducted regarding the safety and effectiveness of catuaba in the U.S. and more research is needed. In Japan, catuaba was one of the first supplements to be studied for its effectiveness in treating HIV. By using catuaba, you will discover an increase in your sexual desire.
Facts
Catuaba bark comes from two trees, the Trichilia catigua and Erythroxylum catuaba, in the rain forests of Brazil. These trees are used interchangeably for similar conditions in traditional Brazilian herbal lore. Tribal songs have been created in honor of catuaba because of its popularity for thousands of years among men in Brazil as an aphrodisiac.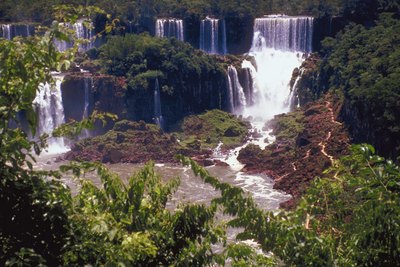 Benefits
The main uses for catuaba are as an aphrodisiac for both men and women and to treat impotence and prostatitis in men. Catuaba can also be used to inhibit HIV from destructing cells and to protect the immune system of full-blown AIDS patients. "It is reputed for its unique ability to strengthen and prolong erections in men," states the website Herbs 2000. Catuaba also increases erotic dreams and sexual interest in both sexes.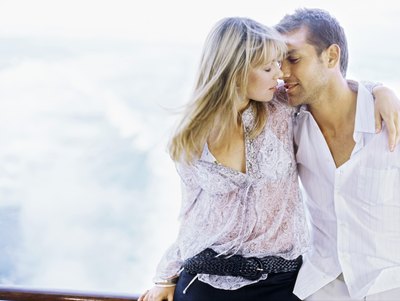 Dose
It is recommended that you take 1000-2000mg of catuaba daily. Catuaba is also available as an herbal tincture and must be taken with small amounts of water added to a teaspoon of lemon juice for maximum results. By adding the lemon juice, you are acidifying the tincture so that it will release the medicinal properties into the water quicker, recommends Herbs 2000.
Identification
Trichilia catigua, commonly known as "big catuaba" among herbalists, reaches six to ten meters in height and bears cream-colored flowers. While it does belong to the same plant family as the coca plant, it does not have the narcotic properties. Erythroxylum catuaba, commonly referred to as "small catuaba" by herbalists, reaches 2 to 4 meters in height and bears yellow or orange flowers.
Warnings
You can experience an upset stomach or diarrhea when you first start taking catuaba. These are the only known side effects and are short term. Catuaba's safety has not been determined by the FDA. If you are pregnant or nursing, you should not take catuaba. If you suffer from HIV/AIDS, do not take catuaba instead of prescribed medications.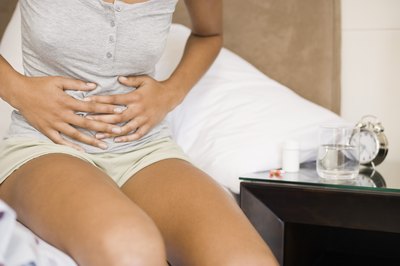 Considerations
There are many supplements that claim to be catuaba. However, true catuaba comes from Erythroxylum catuaba and Trichilia catigua trees. Unless your herbal supplement provider confirms that the supplement is from one of these two trees, do not assume it is the same catuaba because there are many supplements available in the U.S. that do not have the same medicinal benefits. Retailers who do not know the difference between the trees sometimes refer to them only by their generic names: "small catuaba" or "big catuaba."