Millions of men and women wish they could get rid of excess belly fat. Using green tea to help boost your metabolism and burn fat more quickly has been researched and studied over the past decade. This natural fat burner can benefit those trying to lose weight, and is caused by catechins, especially EGCG, the natural caffeine and the antioxidants. Green tea will also help regulate glucose, fight heart disease, prevent cancer and reduce inflammation.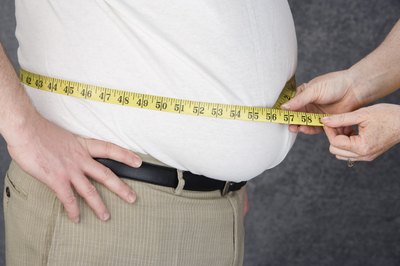 Significance
Green tea has been used for centuries for health benefits. According to The American Society of Nutrition, there seems to be an indication of a positive effect of green tea on fat loss and an increase in metabolism. In a Journal of Nutrition article discussing a December 2008 stud (Green Tea Catechin Consumption Enhances Exercise-Induced Abdominal Fat Loss in Overweight and Obese Adults), group participants who had 50 and 100 mg of catechins a day (about 7 cups of green tea) over a period of 12 weeks, lost more weight then those who did not intake the green tea. Those studies also show that green tea extract resulted in a 4 percent increase in metabolism when taken with regular exercise. The polyphenols, caffeine and antioxidants stimulate the fat-burning in the body, helping you burn more fat effectively, especially around the belly area.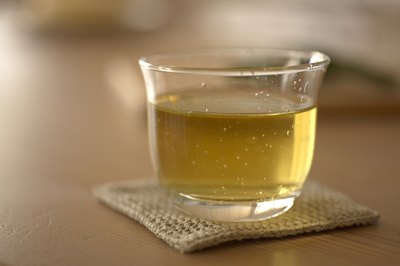 Caffeine
Caffeine is one of the properties in green tea that helps naturally burn belly fat. Caffeine speeds up the metabolism, breaks down fat and keeps blood sugar at higher than normal levels, which reduces hunger. The fat-burning qualities of caffeine work best with exercise.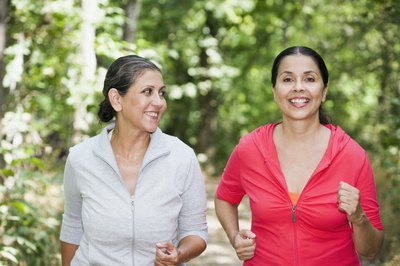 Thermogenesis
There is a large amount of catechin polyphenol in green tea, and it works like caffeine does, increasing the thermogenic activity in the body, especially with exercise. Technically, this helps burn more calories as energy. According to Dr. Bo Nielson from DoctorsNaturals.com, there are also antioxidants that help add to the belly fat burning. Four different types of polyphenols: epigallocatechin gallate (EGCG), epigallocatechin (EGC), epicatechin gallate (ECG) and epicatechin (EC) are apparent in green tea.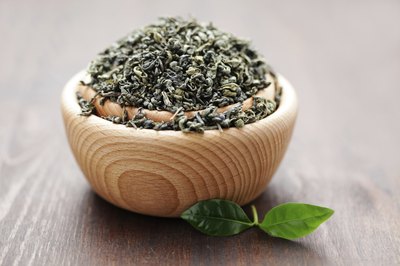 Natural Diuretic
Another way green tea is good for burning belly fat is because it is a natural diuretic that helps reduce water weight from the body. This makes you look less bloated and help clean out your system each time you drink it. Green tea also helps release carbohydrates more slowly in the body then usual. This prevents rises in blood sugar levels.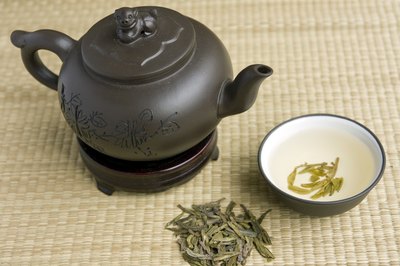 Time Frame and Quantities
It's important to know how much green tea you need to drink, as well as how often in order to reap the most benefits from green tea to burn belly fat. On average, you should drink about four to five cups daily. If you do not want to drink tea, or you don't like it, you can purchase capsule supplements and take those daily. For ultimate benefits, you should exercise while taking or drinking green tea. With moderate exercise and drinking four to five cups of green tea daily, research shows that you can burn 35 to 43 percent more fat.