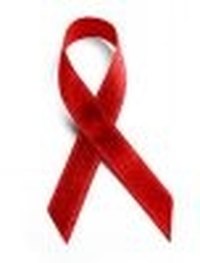 According to the Centers for Disease Control and Prevention, there were an estimated 1.1 million Americans living with HIV at the end of 2006. HIV is a devastating disease that can tear lives apart. It is important to understand and recognize the symptoms of HIV in its different stages, because prompt treatment can add years to your life.
The Facts
HIV stands for human immunodeficiency virus. It is the virus that causes AIDS, otherwise known as acquired immunodeficiency syndrome. HIV uses the nutrients and energy from human cells to reproduce and grow. HIV is transmitted through unprotected sex with an infected person, sharing needles with an infected person and can be passed from mother to child through pregnancy or breastfeeding. To test for HIV, your doctor will perform a blood test to check for HIV antibodies.
Initial HIV Symptoms
Initial symptoms of HIV are usually noticed within two months of exposure to the virus, although some people can be asymptomatic during this stage. Early HIV symptoms are flu-like symptoms, fever, headache, enlarged lymph nodes, rash and fatigue. People who experience these symptoms and believe they may have been infected should ask their doctor for a blood test. There is a viral load test that can check for HIV as early as three to five days after exposure, though it is not widely available yet. Typical blood tests can take up to 12 weeks after infection to show a positive result, with some cases taking as long as six months.
Latent HIV Symptoms
The latent phase of HIV typically lasts several years, but it can last up to 10 years or be as short as a few months. During that time, a person infected with HIV will typically be symptom free, or just suffer from swollen lymph nodes. It isn't until the body reaches the early AIDS stage that more symptoms present themselves.
Early AIDS Symptoms
A person suffering from early AIDS can exhibit many symptoms, such as lack of energy, fatigue, weight loss, night sweats, low-grade fevers, frequent yeast infections (oral or vaginal), abnormal PAP smears, bacterial vaginosis, rashes, genital ulcers, flaky skin, short-term memory loss, pelvic inflammatory disease, shingles and herpes infections.
Progression of AIDS
The majority of the symptoms appear as AIDS progresses. Symptoms of AIDS in its later stages are coughing, infections, shortness of breath, lack of coordination, seizures, difficult and painful swallowing, confusion, diarrhea, forgetfulness, night sweats, fever, vision loss, nausea, vomiting, abdominal cramps, white spots in the mouth, decreased appetite, mouth blemishes, weight loss, skin lesions, severe headaches, extreme fatigue, Kaposi's sarcoma, cervical cancer, coma and lymphoma.