Opiates are classified by the U.S. Drug Enforcement Agency as narcotic drugs which are widely prescribed for moderate to severe pain. Although effective for pain management, opiates are also habit-forming, with a high potential for addiction--and potentially severe withdrawal symptoms upon cessation of taking the opiate drug. Opiate withdrawal can be a very unpleasant and potentially dangerous experience for the affected person, so knowing the signs and understanding the symptoms is crucial in getting help.
Identification
The first step in understanding the signs and symptoms of opiate withdrawal is knowing what exactly opiates are, and which medications fall into this category. Commonly prescribed opiates that can cause dependence and withdrawal include codeine (Tylenol 3), hydrocodone (Vicodin, Lortab), oxycodone (Percocet, Oxycxontin) and morphine (MS Contin). The street drug heroin is also a powerful opiate with severe withdrawal effects.
Side Effects
According to the DEA, opiates produce side effects which contribute to addiction and tolerance. Opiates can cause a sense of well-being, and reduce stress, anxiety and aggression. In a therapeutic setting, the DEA says these effects are helpful. However, they also contribute to opiate abuse, which leads to addiction and withdrawal. When moderate- to long-term opiate use is stopped, the brain reacts strongly to the absence of the effects to which it has been accustomed. Then, withdrawal begins.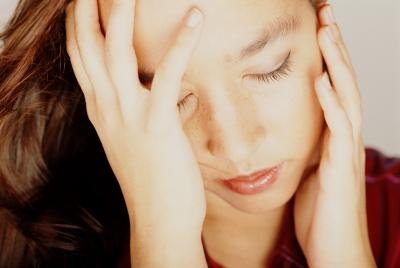 Symptoms
Withdrawal symptoms generally begin about 12 hours after the last opiate dose, and increase in intensity for seven to 10 days, states the National Institutes of Health's MedlinePlus website. Early symptoms of opiate withdrawal include sweating, runny nose, muscle aches, anxiety and insomnia. As withdrawal progresses, more severe symptoms emerge such as nausea, vomiting, diarrhea, abdominal cramping and goosebumps. Craving for the opiate drug also becomes intense.
Signs
When someone is in opiate withdrawal, there are many clear signs exhibited both in their appearance and behavior. The Mayo Clinic lists changes in appearance as a sign of general drug use, and someone in opiate withdrawal will certainly stand out. Dilated pupils, pale skin, constant sniffing of a runny nose and goosebumps are all signs of opiate withdrawal. Behavioral changes, such as missing school or work, stealing money from family or friends or isolation are all possible indicators that a person is experiencing opiate withdrawal.
Prevention/Solution
MedlinePlus says that while opiate withdrawal is a painful experience, it is not life-threatening. However, the NIH strongly recommends contacting a doctor if you or someone close to you are experiencing opiate withdrawal. There are medications to treat opiate withdrawal, and the NIH mentions buprenorphine, an alternative to methadone treatment. It is commonly prescribed as Suboxone, which has proven highly effective in treating opiate withdrawal. A link for more information on Suboxone listed below under the "Resources" heading. Also, support groups such as Narcotics Anonymous are recommended by the NIH for someone experiencing opiate withdrawal.