Most people classify their feet as being flat or arched. Few people with arches realize their arches are high enough to cause foot problems. On a normal foot you will notice a gap on the inside of the foot where the foot does not sit flat on the floor. Others have an arch that is high enough to see under the entire foot. A foot with a high arch is also called a pes cavus or very high arch. There are several conditions related to having high-arched feet.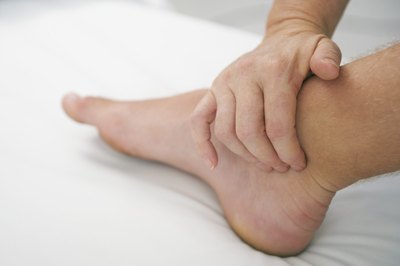 Identification
If toes appear clawed or the heel of the foot tilts inward, you likely have high arches. Another sign of high-arched feet is calluses under the big toes and pinky toes. A person with high arches will have problems finding shoes that fit. They may have pain under their arches and their feet may feel stiff at the end of the day. People with high arches tend to get sprained ankles regularly.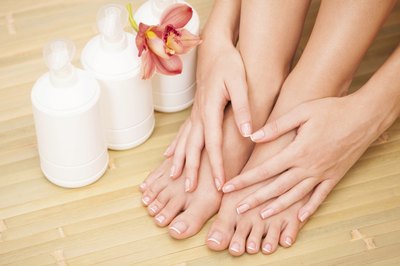 Causes
High-arched feet are usually inherited. If parents have high arches, there is a good chance their children will too. High arches can also be caused by neurological problems that cause muscle tone changes.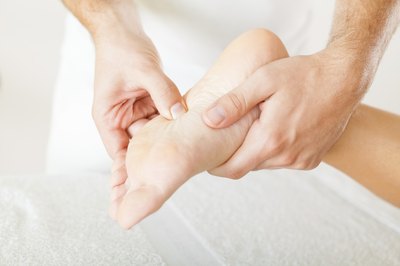 Foot Issues
Having high arches can result in several other issues with your feet. Toe clenching to keep balance can cause hammer toes or claw toes. Calluses on the bottom of the foot at the ball, side and heel of the foot are common.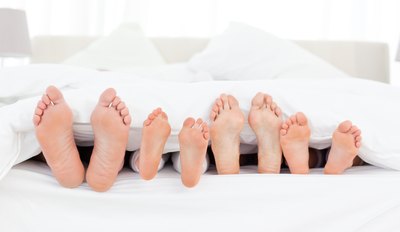 Other Problems
People with high arches are more likely to get leg cramps while sleeping. They will also have pain in the calf, knee and hip.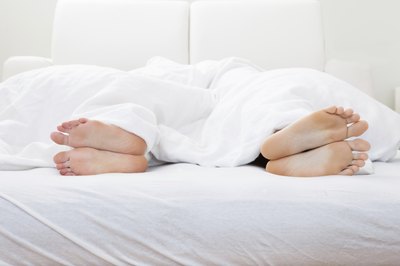 Treatment
High-arched feet don't need to be treated until the person begins experiencing problems. When this happens, doctors can prescribe foot orthotics or insoles to support and protect the feet. Silicone foot pads can take pressure off painful points of the foot. A podiatrist can treat corns and calluses caused by high arches. Surgery may be necessary if the high arch is caused by a neurological issue and continues to rise.