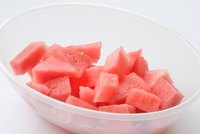 For over 40 years, Weight Watchers has been synonymous with diet and weight loss. You probably know someone who has been on Weight Watchers at one time or another, or have at least seen commercials or ads for the program. In the ever-changing diet industry where the next miracle diet always seems to be right around the corner, how has Weight Watchers continued to grow and thrive?
History
Jean Nidetch founded Weight Watchers simply and organically in her Queens home. Back in 1961, fed up and frustrated with yo-yo dieting, Nidetch reached out to a group of overweight friends. Together they went on a diet, meeting once a week to discuss their triumphs and struggles. The group was successful and grew quickly in numbers, and in 1961 Jean incorporated her idea into a business called Weight Watchers. She developed a set eating program and hired leaders to conduct meetings to help dieters succeed.
Philosophy
Weight Watchers believes that diet is just one element of leading a well-balanced, healthy life. In addition to sound food choices, they encourage emotional health and exercise through their program. Meetings focus on accountability, group support and celebration of success.
Program
Although the design of the Weight Watchers program has changed throughout the years, the main focus is still the same: caloric intake. The plan is designed to track daily eating, and allots you a fixed amount you may consume. The current program focuses on "points," which are values assigned to specific foods. The number of points you are allowed per day depends on your current weight and the goals you wish to achieve.
The plan does not require you to eat prepackaged or Weight Watchers branded foods. Still, they have a selection of foods such as snacks, shakes and frozen entrees as well as cookbooks and measuring tools designed to work in conjunction with the program if you choose.
In Person and Online
You may join Weight Watchers by:
Signing up at a Weight Watchers center where you will weigh in weekly prior to attending your leader-led meeting.
Signing up to participate in the program at home online, with the ability to track your daily diet and progress via the Weight Watchers interactive website.
Cost
As of September 2009, pricing is as follows:
Traditional meetings: register online or at a center for a monthly pass at $39.95/month (includes subscription to Weight Watchers eTools, an interactive online resource.
Online program: register online at $46.90 for the first month, $16.95/each additional month.
Please note that Weight Watchers pricing changes from time to time based on promotions and specials.