Dietary cholesterol is primarily found in animal foods, such as meat, poultry and full-fat dairy products. If you need to limit your intake of cholesterol for heart health, you can fill your diet with naturally cholesterol-free fruits, vegetables, grains and beans.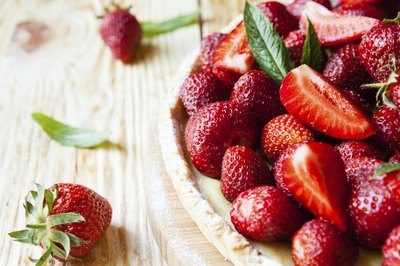 About Cholesterol
Your body actually makes all the cholesterol it needs. But if you eat foods high in saturated fat or trans fat, your body starts to make too much cholesterol -- specifically low-density lipoprotein or LDL cholesterol -- which may lead to the buildup of plaque along your artery walls.
So, while it's important to limit your intake of dietary cholesterol -- no more than 300 milligrams a day -- it's the saturated and trans fats in food you need to watch out for.
Not all cholesterol is bad, though. High-density lipoprotein, or HDL cholesterol, is considered good cholesterol because it helps get rid of the LDL cholesterol from your arteries.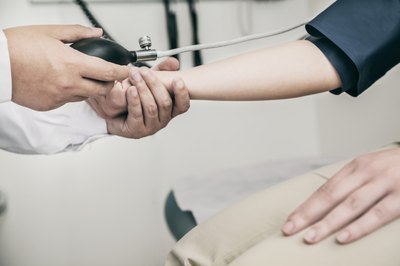 Fruits and Vegetables
As nonanimal foods, fruits and vegetables are naturally cholesterol-free. Eat them plain without added sauces to keep fat and cholesterol intake down. Include a rainbow of colors to vary your nutrient intake.
If you're trying to decrease your LDL cholesterol, include more eggplant, okra, apples, strawberries and citrus fruits in your diet. These fruits and veggies contain soluble fiber that helps lower cholesterol levels, says the Harvard Medical School.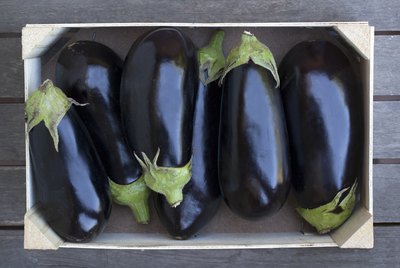 Grains
Like fruits and vegetables, grains are also naturally cholesterol-free, but that does not include all grain products. You may need to read food labels to identify grains, such as bread, ready-to-eat cereal and pasta, without cholesterol.
The less processed a grain food, the more likely it is cholesterol-free. Bulgur, barley, brown rice, millet and oats and most dry pastas have no cholesterol. Additionally, many of these whole grains, including barley and oats, contain soluble fiber that helps lower cholesterol levels.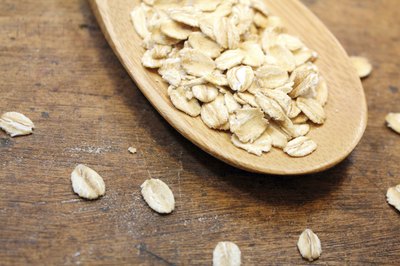 Legumes and Nuts
Legumes and nuts are a cholesterol-free source of protein. Good legumes to include in your low-cholesterol diet include kidney beans, pinto beans, chickpeas, lentils and soybeans. Almonds, cashews, pistachios and walnuts also make a healthy addition to a diet without cholesterol. The Harvard Medical School says eating 2 ounces of nuts a day helps lower LDL cholesterol.