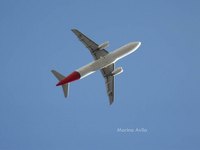 The Internet has made the process of booking an airline or hotel reservation much easier. Online booking offers a number of benefits that make it preferable to arranging your trip with a human over the phone.
Speed
Booking online allows you to make your reservation efficiently. Most hotel and airline websites are intuitive to the user, allowing you to breeze through your selections. You can find out in seconds whether the dates and types of accommodations you want are available. If you have to call the hotel or use a travel agent, you may be placed on hold or go through a long conversation.
Convenience
You can book online anytime, day or night. You can plan your entire vacation while sitting on your couch in your pajamas or at your desk at work.
Variety
By booking online, you can see a variety of lodging and flight options for a particular destination, without having to call around to hotels and airlines. You can also compare pricing options, allowing you to make a more informed decision about your travel.
Knowing What You Get
Many online booking sites have pictures of the options you can choose. If you call a hotel, you may get an oral description of what you are booking, but you won't really know what it looks like until you get there.
Confirmation
While a booking agent will generally give you a confirmation number after you have finished making a reservation, you really have no way of knowing if the reservation was made correctly or if it was made at all. When you book online, you have the satisfaction of knowing the reservation was made the way you wanted. You can print out your confirmation, in case there are problems when you get to the hotel or airline.
Price
While many hotels and airlines quote the same price regardless if you look online or call a booking agent, they sometimes add a fee for speaking to one of their reservations operators. Booking online will save you from paying these fees.