Mild depression, also known as dysthymic disorder, affects many people. It can be triggered by a specific incident or medical problem, or it can appear with no apparent cause. Often people don't realize that they're actually suffering from a medical condition because symptoms are mild and are easy to overlook until they start to affect your daily functioning.
Definition
Mild depression is defined as chronic depression with symptoms that are not as severe as someone suffering from a severe episode. According to Psychology Information Online, to qualify as dysthymic disorder the depressed feelings must be present almost every day for at least two years. If they do not last that long, the trouble may be a period of normal sadness rather than mild depression.
Symptoms
The main feature of mild depression is a chronic depressed mood. Sufferers also tend to have low self esteem and may have little energy, low appetite and sleep disturbances. You may have trouble getting to sleep or may sleep for excessive lengths. Psychology Information Online says that mild depression is often characterized by general sadness, problems concentrating, forgetfulness, negative thoughts and social withdrawal.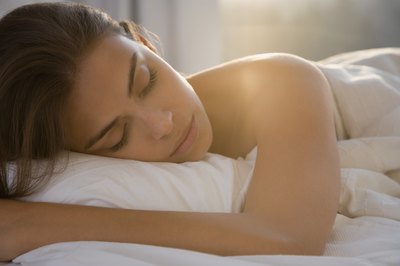 Effects
Mild depression can have effects on many areas of life. It can get in the way of relationships because it can cause you to withdraw and isolate. A lack of motivation can impair your work performance. It can also affect your physical health because impaired sleep can lead to chronic fatigue and even a lowered immune system over time. Psychology Information Online says that it can also make you more susceptible to aches and pains.
Diagnosis
Although psychiatrists have special training in diagnosing mental disorders, many general practictioners can also recognize the signs of mild depression. The Merck Online Medical Library says that as many as 30 percent of patients who see their family practitioner have depressive symptoms. The severity can be assessed by describing your symptoms and their impact to a doctor.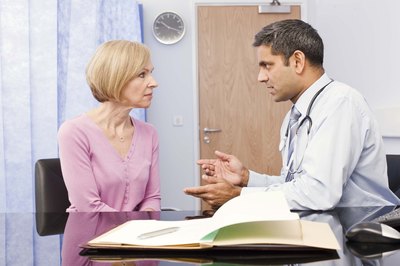 Treatment
Mild depression can usually be treated with cognitive/behavioral therapy. The therapist teaches you how to recognize and stop negative thoughts and how to replace them with positive, healthy ones. You also learn to take power over situations and to choose your behavior, rather than reacting automatically to the depressed feelings. You learn how to stay motivated by measuring your actions and progress toward specific goals.
If the depression is impairing daily functioning, a doctor can prescribe antidepressant medication. This is used in conjunction with therapy and can usually be discontinued after you learn to deal with the mild depression cognitively.