The blood chemistry test is divided into groups of basic blood tests that give specific information about the condition of your organs. The tests are grouped according to body functions including metabolism, drug absorption, blood circulation and body fluid balance.
Not all of the tests are done during a routine health examination, although some tests are designed to be done immediately, such as the cardiac enzyme test.
Definition
The term \"blood chemistry test\" pertains to a laboratory test that measures the chemical components of your blood plasma. The plasma contains water, glucose, proteins, lipids and minerals such as calcium. Physicians use the results of blood chemistry tests to assess your health, such as the efficacy of the blood-calcium utilization of your bones for growth and development.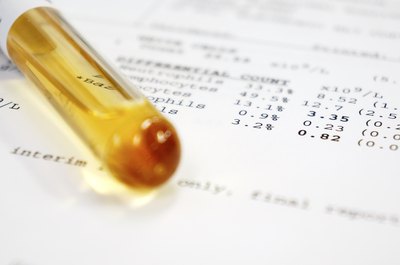 Metabolic Test
The blood chemistry test is also called Blood Metabolic Panel (BMP). The BMP is a group of metabolic tests including the blood urea nitrogen (BUN), creatinine and glucose level test. The test results are associated to your metabolic organs. For instance, the BUN test shows how well your kidneys are excreting waste materials.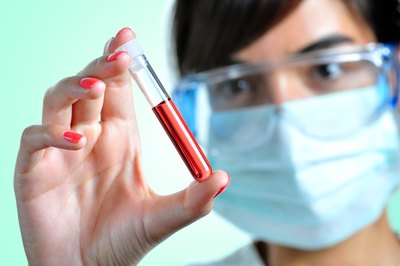 Enzyme Test
The enzyme test is another group of blood chemistry tests that are usually ordered by physicians in situations that require immediate results, such as during heart attacks. The test results show the level of enzymes in your heart, hence are also called cardiac enzyme tests. The blood enzyme tests, according to the American Heart Association, "confirm (or refute) suspicions" that are raised during the initial evaluation of a possible cardiac complication.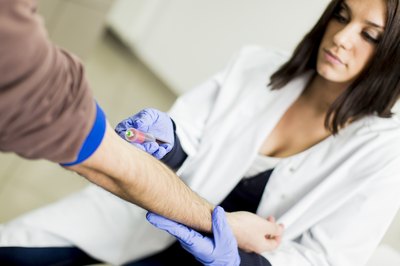 Electrolyte Test
One group of blood chemistry tests is specific for electrolyte measurement. This test panel determines the fluid equilibrium in your body. The electrolyte test includes assessment of sodium, chloride, and potassium levels in your blood. The levels of electrolytes in your blood help determine various disorders related to your heart and liver.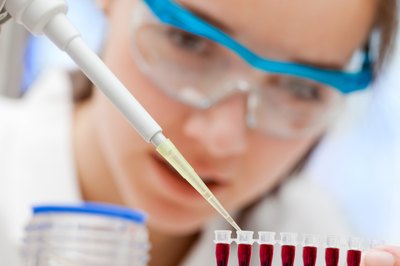 Drug Test
The blood chemistry test may also be a group of toxicological tests that measure the drug levels in your blood. The test result is used in monitoring the effects of therapeutic drugs, for instance in clinical treatments and trials. The blood test may also be an indicator of drug and alcohol abuse.