Dizziness is the abnormal awareness of the body's physical relationship to the space that it occupies. This is a light-headed off-balance feeling accompanied by a spinning sensation. It is usually temporary and can recur in annoying spells. As a person grows older bouts of dizziness may come more often. Usually dizziness does not require treatment.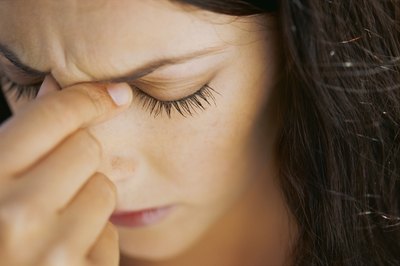 Vertigo
Vertigo is the common condition that affects the inner ear. Dizziness takes place when the head suddenly changes positions, such as standing up. Vertigo is caused by small calcium particles in the inner ear canals. These particles are usually spread throughout three canals in the ear. With vertigo they are clumped together in the inner ear canal, which irritates the nerves in the ear. If vertigo is causing dizziness, lay down on your side. Roll completely to the other side then back again. Do this several times to try to separate the calcium particles clumped in the ear canal.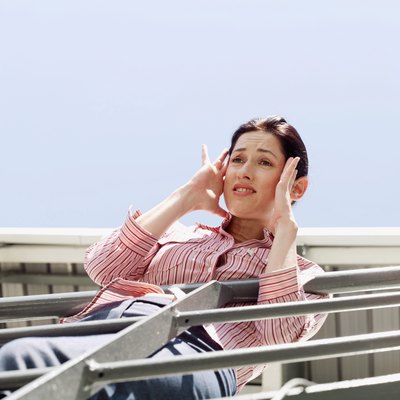 Presyncope
Presyncope is dizziness resulting from a drop in blood circulation. With presyncope the brain does not receive enough oxygen. This form of dizziness gets worse when standing up. It is caused by low blood pressure, anxiety, heart failure or coronary artery disease.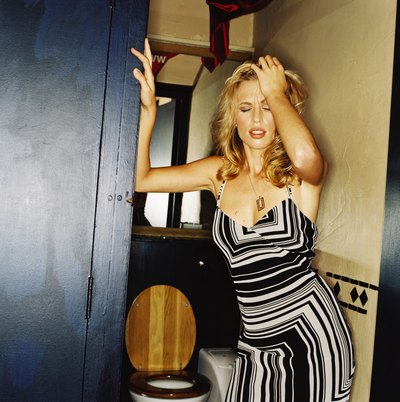 Disequilibrium
Dizziness caused by neuromuscular problems is called disequilibrium. Migraine headaches and strokes are some of the suspected causes of disequilibrium. Blood vessels in the brain constrict and normal blood flow to the brain is interrupted. The dizziness subsides once the blood vessels are back to normal.
Other Causes
Alcohol consumption can cause dizziness when standing. Distortions in vision can cause havoc in the body's equilibrium, including double vision and focusing impairment. Other causes include cataract surgery, anemia, motion sickness, nausea, dehydration and psychiatric disturbances.
Medications
Dizziness can be a side effect for certain medications like cardiovascular drugs, psychiatric medications, anticonvulsants, sedatives and some antibiotics. If severe dizzy spells are related to new medications, contact a doctor.