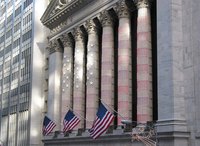 The best stocks to invest in are those that generate steady returns over time. Often during an economic pullback, such as the global recession of 2008-09, buying opportunities are created as stocks become oversold. This is because investors pull money out of the market during times of uncertainty. There are strategies that can help investors uncover market gems poised for gains.
History
Trading began in the 18th century when private banks started issuing stocks as a means to raise capital for growth and expansion projects. By 1792, the New York Stock Exchange was created by a group of 24 traders and speculators. Initially, these large merchants met beneath a buttonwood on Wall Street to trade stocks and bonds. For two decades, Wall Street conducted its business outdoors under this buttonwood tree until the New York Stock Exchange was brought indoors in 1921.
Types
Selecting an investment strategy helps investors choose among the thousands of publicly traded securities. Although the financial markets go through cycles and various sectors become attractive at different times, adhering to a strategy streamlines the selection process. Primary investment strategies include growth investing, value investing and dividend investing.
Dividend Stocks
Find stocks with a history of rewarding investors with dividends, which are quarterly cash distributions paid by the company to investors. A September 2009 article in Motley Fool recommends investors seek out bellwether dividend payers, which are companies with a multiyear history of raising the value of the payout (see References.) The article points to Wal-Mart, Procter & Gamble, Johnson & Johnson and Aflac, all of which have not only routinely paid dividends during the past quarter century but have also raised the value of the dividend annually during the period.
Other stocks with a proven track record include BHP Billiton, United Parcel Service and ConocoPhillips, all of which have yielded dividend return growth rates of at least 10 percent during the past five years.
Value Stocks
Hunting for value stocks centers on the belief that other investors got it wrong. It is based on the perception that investors have unfairly punished a stock because of a negative event or circumstance. Investing in value stocks also requires a degree of optimism that suggests a beaten-down stock will recover. Harry Domash of MSN Money says to look for value stocks that have been oversold and that are down at least 25 percent from their five-year high (see Resources). He prefers stocks whose profit margins are below historic levels. This information is available on the earnings statement, which can be found on the investor relations page of a company's website. Select bellwether names, which are stocks with a long history rather than a start-up company without a track record.
Growth Stocks
Being patient is key when seeking growth companies. This strategy is based on the prospect of a company increasing its earnings and sales. A reasonable expectation when selecting growth stocks is a company that is expected to raise sales and earnings by at least 15 percent in the forthcoming year, according to Domash. Determine a company's growth potential by looking back to past earnings and sales performance and looking ahead to growth projections. Investors can check the investor relations page on a company's website to research past performance and look to analyst research for Wall Street estimates on growth estimates.