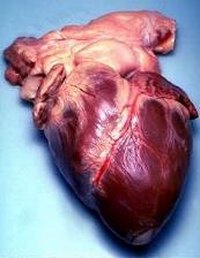 Heart palpitations are a condition where you feel as if your heart is racing or pounding within your chest. Heart palpitations can be brought on by many factors, including stress, medications or even exercise. According to the Mayo Clinic, heart palpitations are usually harmless. However, in very rare instances, heart palpitations can cause effects that may be serious.
Syncope
A syncope episode is a momentary loss of consciousness, or fainting. When you have heart palpitations, your heartbeat can increase, which can cause your blood pressure to dramatically drop. A syncope can be brought on by stress, pain, exercise, suddenly getting up or from being overly exhausted.
Cardiac Arrest
In rare instances, heart palpitations can lead to arrhythmia (irregular heartbeats), which can cause cardiac arrest. According to the American Heart Association, cardiac arrest can occur suddenly--your heart can stop abruptly. If you go into cardiac arrest, you will lose consciousness, breathing will become labored and your pulse will either drop, or no pulse will be detected. If these symptoms develop, it is important to receive prompt medical attention, as death can occur.
Stroke
In instances where heart palpitation become worse, your heart will begin to quiver instead of beating normally. As a result, blood will pool and clots will start to form. If a clot breaks free, the clot can travel to your brain and cause an obstruction in an artery. The obstruction can then result in a stroke or death.
Heart Failure
Sometimes your heart palpitations can be caused by an underlying heart condition. If your heart continues to beat ineffectively for a prolonged amount of time, this can lead to your heart not being able to pump the necessary blood for your body.
Remedies
According to the Mayo Clinic, you can treat heart palpitations by avoiding triggers that cause your symptoms. Try to relieve symptoms of stress, as stress can increase the incidence of heart palpitations. Stimulants, such as caffeine, nicotine, energy drinks and herbal supplements, should be avoided if you have heart palpitations. Also abstain from doing any kind of illicit drugs, such as cocaine, since this can increase your risk of having heart palpitations.