According to Dr. Frank Oski, former director of the Department of Pediatrics of Johns Hopkins University School of Medicine, compelling evidence exists that up to half of American children have some type of allergic reaction to milk. Though cow's milk is one of the most common food allergies in children, milk from other animals such as goats, buffalo and sheep, and milk from soybeans can cause a reaction as well.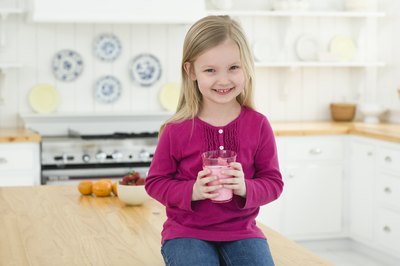 Cheese Yes, Milk No
There are two types of protein found in cow's milk that can cause an allergic response: casein, which is found in milk solids (the part that curdles), and whey protein found in milk liquids. A child may be allergic to either or both, which explains why some children can tolerate cheese or yogurt well but not a glass of milk.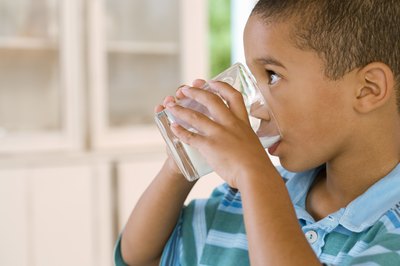 Food Allergies Defined
The term "food allergy" means an unexpected or abnormal reaction to a food. Food allergy responses are noted in one or more of four areas of the body: the skin, the gastrointestinal tract, the respiratory passages or the brain. An allergic response to milk products can occur within minutes or several hours after ingestion. Symptoms of milk allergy can range from mildly irritating to life-threatening (anaphylaxis). Treatment of anaphylaxis, a very severe allergic reaction, requires an immediate injection of epinephrine, usually received in an emergency room setting or by a parent using an Epi-Pen.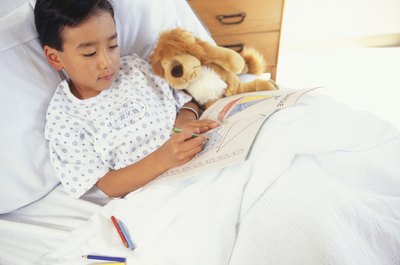 Milk and Asthma
When allergic asthma occurs there is airway obstruction and tissue inflammation. Wheezing is the sound air makes as the afflicted child struggles to push air out and draw fresh air into the lungs. Though treatable with medication and avoidance of the offending substance, allergic asthma affects more than 2.5 million children under the age of 18.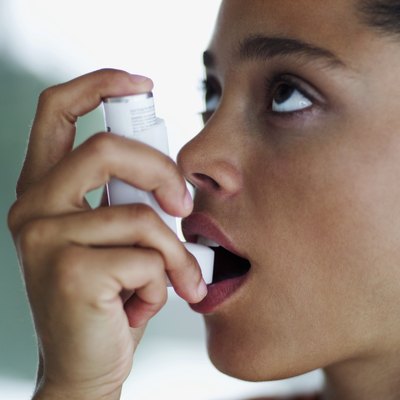 Symptoms of Milk Allergy
Reactions may include a runny or stuffy nose, wheezing, asthma, mucous buildup accompanied by rattling in the chest, coughing and frequent ear infections. Some children show skin-related reactions and develop dark circles under their eyes, dry scaly itchy skin (eczema), rashes or hives. Others experience allergic reactions primarily in their intestinal tract, exhibiting mucous or blood in their stool, diarrhea, stomach aches with gas and bloating, constipation or vomiting. The brain is an organ which may be affected by milk allergy as well; your child may become hyperactive, irritable, anxious or complain of headaches. Sore joints and muscles for no explainable reason is another common response to milk allergy.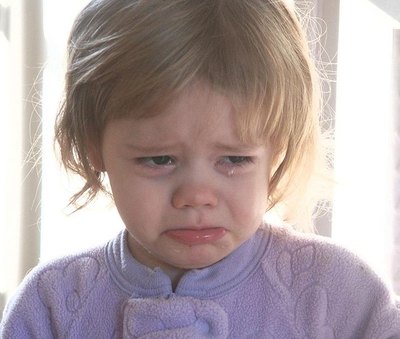 Expert Insight
"Cow's milk, especially processed cow's milk, has been linked to a variety of health problems, including: mucous production, hemoglobin loss, childhood diabetes, heart disease, atherosclerosis, arthritis, kidney stones, mood swings, depression, and allergies," says Dr. Julie Kotter in the May 1995 issue of Townsend Medical Letter. A parent that suspects milk allergy should consult with a pediatrician promptly. An Elisa Food Allergy Panel will be run on a blood sample to test for antibodies to dairy.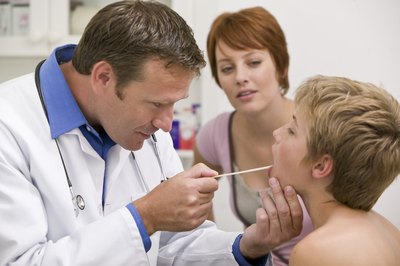 Warning
Even if a food is labeled "non dairy," it may still contain allergy-causing milk proteins (casein or whey), or manufactured in a plant that processes milk products. Food completely free of all diary will have "Parve" on the package and can be found in the kosher section of supermarkets.