"Male menopause" is a term used to describe the effects men feel when their testosterone levels drop as a part of aging. Though the term is popular and catchy, it is not necessarily accurate; menopause is a dramatic decrease in hormones among aging women, while "male menopause" is a gradual reduction in testosterone whose effects are far more subtle. Doctors instead use the term "andropause" to describe this condition of aging.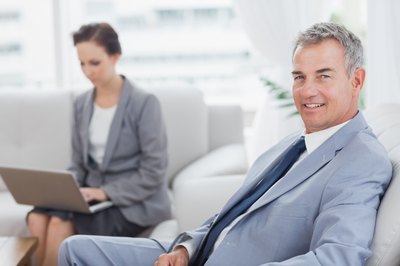 Sexual Function
Testosterone fuels sexual function, so lower testosterone can result in lower sexual desire, less frequent spontaneous erections and infertility. The testes may shrink.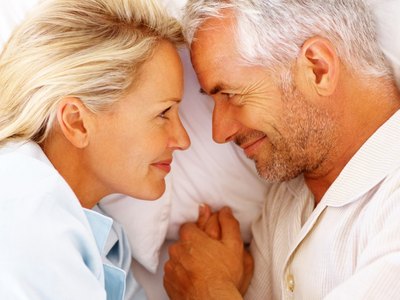 Physical Effects
Testosterone helps the development of muscles, so lower testosterone may lead to a reduction in muscle and an increase in fat. Bones also may grow weaker, and swollen breasts may develop. Men may even suffer hot flashes and a reduction in energy, two common symptoms of menopause.
Emotional Effects
Testosterone also fuels men's self-perception and level of activity, so lower testosterone may leave men feeling sluggish or unmotivated or feeling less confident in themselves. This can result in sadness, depression and lack of mental focus.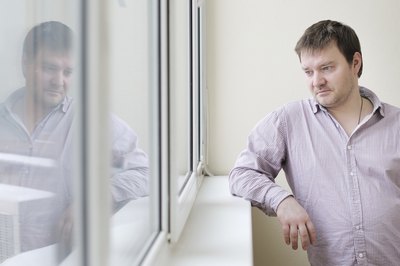 Diagnosis
Many of these symptoms are normal signs of aging that are not necessarily related to low testosterone levels; they may be caused instead by depression, alcohol abuse, medication or thyroid problems. Low testosterone levels can be diagnosed by a blood test.
Treatment
Hormone therapy is a controversial method of treating low testosterone levels because it can increase the risk of other health problems including prostate cancer. Many doctors prefer natural means of preserving strength and muscle, such as changes in diet and an increase in activity such as weight training.