If you're having trouble meeting your target glucose goals, talk to your doctor about supplementing with cinnamon, fenugreek seeds, ginger or bilberry. These herbs and spices could help lower your blood sugar levels if you have diabetes. Keep in mind, however, that supplements do not replace conventional care or prescription medications, and taking any of these supplements may cause side effects. Talk to your health care provider if you're having trouble controlling your blood glucose.
Cinnamon Improves Glucose Control
Including cinnamon in your diet may help control blood sugar and reduce associated risk factors, according to a study published in the journal Diabetes Care in December 2003. Researchers found that cinnamon significantly lowered blood glucose, triglycerides and bad cholesterol in people with Type 2 diabetes. Cinnamon also lowered A1c more than conventional treatment alone, according to a subsequent study published in the September 2009 issue of the Journal of the American Board of Family Medicine. A1c is a measure of long-term glucose control.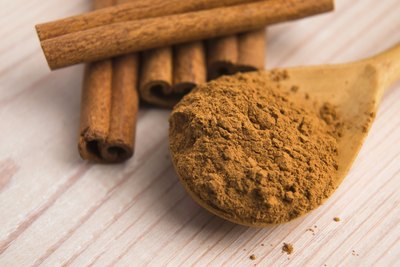 Fenugreek Seeds Reduce Blood Sugar
Supplementing with fenugreek seeds is shown to lower glucose, according to a study the International Journal for Vitamin and Nutrition Research published in January 2009. In the study, volunteers with Type 2 diabetes took fenugreek seeds soaked in hot water. At the end of eight weeks, researchers found that fenugreek significantly lowered fasting blood sugar by 25 percent. In addition, fenugreek reduced triglycerides and LDL -- a bad form of cholesterol -- by about 30 percent.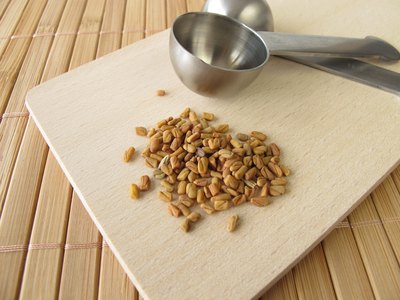 Ginger Lowers Fasting Glucose
Researchers say ginger is another good contender for keeping your blood glucose levels in check. They conducted a study evaluating the effect of a ginger powder supplement on adults with Type 2 diabetes for 12 weeks and found favorable results. The ginger significantly lowered fasting blood sugar and A1c. It also reduced apolipoprotein B and apolipoprotein A-I, which are proteins involved in inflammation of the artery walls and related to heart disease risk.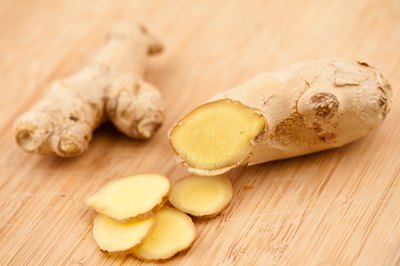 Turmeric Keeps Prediabetes in Check
In its January 2009 issue, The International Journal of Biochemistry & Cell Biology confirmed evidence that curcumin -- the active substance in turmeric -- can help lower glucose. A separate study found that curcumin helped prevent prediabetes from progressing to diabetes. Prediabetes is the label given when your blood sugar is higher than normal but not high enough for a diabetes diagnosis. Without intervention, prediabetes can progress to diabetes. In the study, which was published in the November 2012 issue of the journal Diabetes Care, curcumin improved the body's ability to handle glucose.