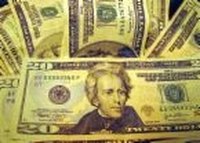 After you file your tax return, you wait for your refund to come. You may make plans for that money and the anticipation of your refund is like Christmas all over again. However, there are different ways to receive your refund and each way has a different waiting time. There could be some other issues that could delay your return.
Refund by Mail
If you are getting your refund through the United States Postal Service mail, you can expect to wait three to four weeks. It is possible that some refunds may take less time, but the Internal Revenue Service (IRS) tells you to wait for at least three weeks.
Refund by Direct Deposit
If you choose to receive your refund by direct deposit, you will need to wait at least two weeks. Sometimes the refund will come sooner, but when the tax season goes into full swing, which is usually in February, you will wait the two weeks for the money to be deposited.
Unexplained Refund
If you get a refund that is more than what you should have received, wait until you get a letter of explanation in the mail explaining the increase. Don't use the money until the IRS explains it. If you don't receive a letter of explanation, call the IRS and ask about the increase. It may have been a mistake. If you receive a lesser amount, you can spend it and the IRS will send an explanation.
Partial Refund
Sometimes a partial refund is the result of another government agency taking some of your money for a payment that you owe. This could be for back child support or money owed for back taxes. You will receive an explanation in the mail telling you why you received a partial payment.
Lost or Stolen Refunds
If you are waiting for a refund in the mail or in the bank and it never shows up, you should check the IRS website "Where's My Refund" to see if they sent it out. If the IRS did send it out, you will receive a time to wait before calling the IRS agency to report the problem. The IRS will stop the payment on the check or check with you bank to see if you made a mistake when entering your account number.
Where's My Refund Website
Use this service on the IRS website to see if your tax return has been accepted and what the status is for a refund. If there are any problems with your refund, it will tell you the status and the issue. Wait until at least one week after you file your tax return before using "Where's My Refund."