Frozen yogurt is typically considered ice cream's healthier cousin because much of it is non-fat and low-calorie. With so many types and brands of frozen yogurt available, it's hard to know exactly how many calories are being consumed. While it may very well be healthier and less caloric than ice cream, the nutritional facts about yogurt may surprise.
What Is Frozen Yogurt?
Before understanding how many calories are in frozen yogurt, understand what it's made from. Frozen yogurt is usually made with yogurt culture, milk solids, sweetener, milk fat, gelatin, coloring, corn syrup and flavoring. The milk fat and milk solids, which would add the most calories, can be as little as .5 percent and as much as 6 percent of the product. Sugar, which may not add a lot of calories but will turn into fat later, usually encompasses 15 percent of the ingredients. Recipes can vary, but in general, frozen yogurt should be similar to ice cream in texture and flavor, with less fat because cream is not used.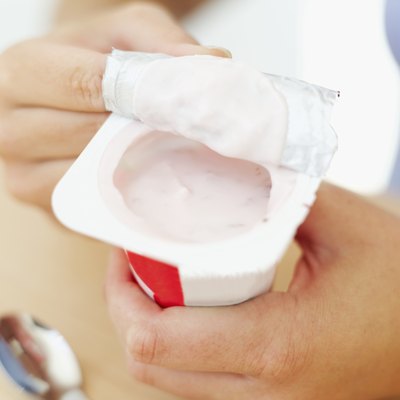 TCBY
One popular frozen yogurt chain, TCBY, has a wide variety of frozen yogurt flavors. A small size at the restaurant contains 114 g of yogurt, and the calorie count depends on the flavor. Rainbow Cream, for example, is 180 calories per 114 g. Rocky Road, on the other hand, is 240 calories. Most of TCBY's hand-scooped flavors fall somewhere in between Rainbow Cream and Rocky Road in calories. The other type of yogurt, soft-serve, is a serving size of 95 g with the number of calories ranging from 80 to 130.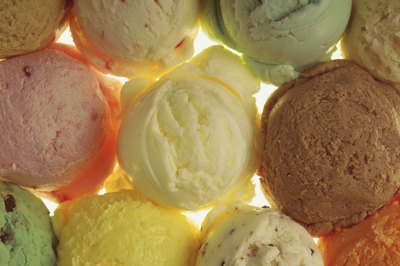 Golden Spoon
Golden Spoon, another popular frozen yogurt chain, has only soft-serve varieties of yogurt available, with a set nutritional chart for all flavors. There are two types of soft-serve: non-fat and low-fat. The non-fat varieties (based on 4 oz. per serving) contain 100 calories. The low-fat flavors contain 116 calories, with 2.5 g of fat per 4 oz. serving. Golden Spoon has plenty of toppings available also, which add to the calorie count and aren't included with nutritional information on their website.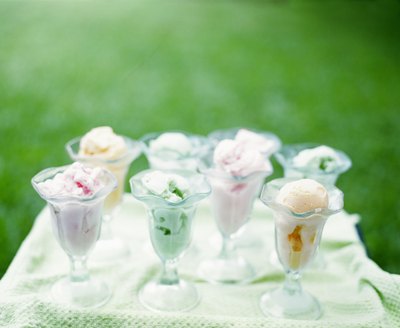 Red Mango
Red Mango frozen yogurt is also a chain restaurant with locations throughout the U.S. The frozen yogurt available here is all fat-free, and also is gluten-free, according to the company's website. The serving size for the yogurt is half a cup. However, they note that the number of servings in a small size of yogurt available in the store is actually 1.2. The number of servings in a size "regular" is 2.1, and a large is 3 servings.
The four flavors available contain 90 to 100 calories per serving, which means a regular size yogurt at Red Mango contains 180 to 200 calories.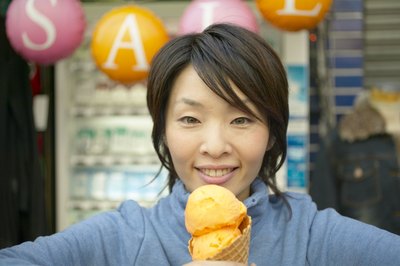 Yogurt Land
Yogurt Land is another chain frozen yogurt restaurant with many locations. The many different varieties of yogurt available, including Butterfinger, Double Cookies n' Cream, Pumpkin Pie and Green Tea, include nutritional information based on a serving of 1 oz. The calories in each flavor range from 30 to 40 calories per ounce. Typically, however, a small serving is 4 oz. of yogurt.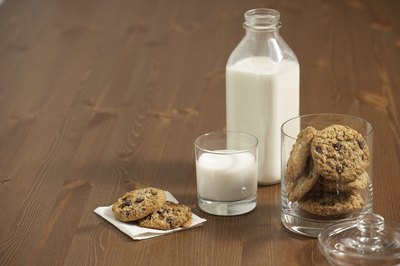 Ask for Nutritional Information
Because there are many different types of frozen yogurts made by many different companies, calorie count for frozen yogurt varies. Be sure to ask your local frozen yogurt shop for a copy of its nutritional information before determining whether the treat will fit your diet plan.