Your swollen or puffy eyes may be caused by one of a number of factors. Swollen eyes also can be a sign of an underlying condition, which may require examination by an opthamologist. Swollen eyes can become severe, with symptoms including blurred vision, pain, discomfort and excess tearing.
Infection
A bacterial infection, such as a stye, which is normally caused by Staphylococcus aureus, creates painful swelling of the eyelid. Antibiotics are often required for bacterial infections, but swelling can be reduced with proper hygiene.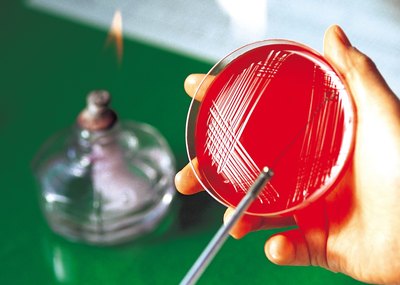 Corneal Swelling
Swollen eyes are often caused because of excess fluid or edema in tissue surrounding the eye, which includes the eyelids. Inflammation of the cornea can occur and may cause swollen or blurry vision. Corneal swelling can occur because of an infection or even a dry eye. Salt and alcohol consumption can also contribute to the retention of water.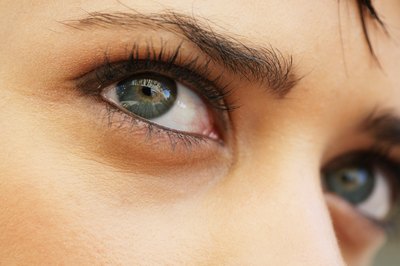 Allergies and Swollen Eyes
Allergic reactions can often affect the eye. Signs of an allergic reaction include swollen eyes, tearing, itching and photosensitivity. If you suffer from allergies, it is important to avoid allergens and avoid rubbing your eyes. Topical medication can prevent swelling or redness and acts by reducing the blood vessels.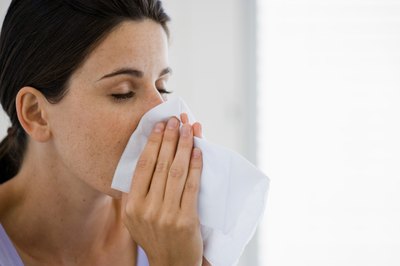 Sleeping and Swollen Eyes
Sleeping can also cause swollen eyelids, and it sometimes occurs upon waking from sleep. This occurs as a result of change in blood flow to the facial area and the lack of tear film from being released across the eyes. Sleep can trap bacteria in the area, because normal blinking does not occur. Sleep can cause inflammation. Fluid can begin to accumulate in the eyelid depending on the position of one's head.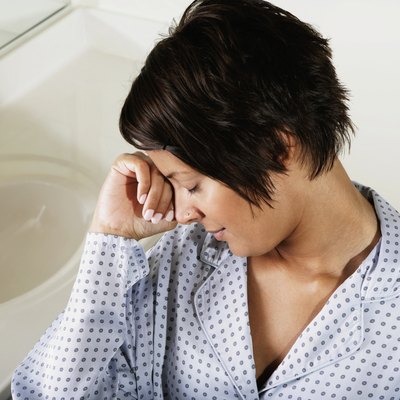 Hormone Levels and Swollen Eyes
Changes in hormone levels as a result of thyroid disease affect the eyes. Thyroid malfunction can be a result of immune system problems and cause inflammation of the eyeballs. Graves disease or an overactive thyroid has symptoms of eyeball protrusion, puffy eyelids, burning sensation or feeling of a foreign object, double vision, decrease in vision and redness or swelling. Changes in hormone levels also occur as a result of menopause and can cause both dry eye and swelling.
Eye Anatomy and Swollen Eyes
The anatomy of the eye can contribute to the swelling of the eye. A natural barrier occurs because of the tissue in the upper eyelid. This fatty tissue degrades with age, which often causes the eye to begin to droop as the tissue loses elasticity. As the eyelid thins, it can become more susceptible to swelling.