Blood pressure affects many parts of the body and should always be monitored, even if you seem perfectly healthy. During pregnancy, blood pressure affects not only the mother, but also the fetus, and doctors will keep a close eye on it to make sure it stays within normal parameters.
The Numbers
Blood pressure readings are made up of two numbers: systolic and diastolic. The top reading (systolic) is based on the pumping pressure of the heart, and the bottom number (diastolic) measures the pressure of the blood vessels in between heartbeats. During pregnancy blood pressure changes in most women. The average blood pressure for pregnancy is 110/70 with normal pressure averaging around 120/80.
Progesterone
Most women see a drop in blood pressure during pregnancy. This is mainly due to a hormone called progesterone. Progesterone has the effect of relaxing large blood vessels in the body. Relaxed blood vessels expand slightly, allowing more blood to flow in. This lowers blood pressure and is the reason pregnant women can sometimes feel dizzy. This effect lasts for the first two trimesters of pregnancy; however, the pressure is only slightly lower during the first trimester with a more substantial drop in the second.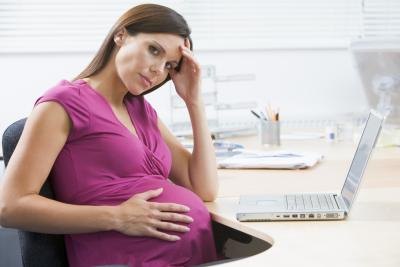 Plasma
Plasma production can nearly double during pregnancy, resulting in watered down blood. Due to this there are not as many blood cells flowing through the veins, causing blood pressure to fall. This occurs within the first two trimesters and half of the third. Blood pressure in women can be as low as 90/50 without causing any alarm. The drop in pressure is based off each woman's normal level.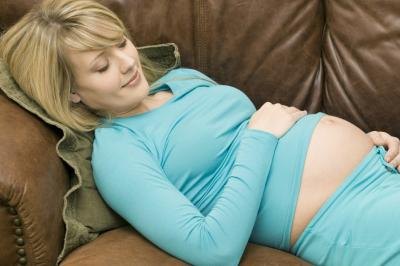 Vessel Capacity
In the last trimester, blood pressure tends to return to normal or even increase slightly above normal. This is caused by a process that starts at the beginning of pregnancy and slowly builds. The amount of blood in the blood vessels is increased over the course of the pregnancy due the relaxation of the vessels. At some point the capacity reaches double of what it was before pregnancy. The vessels can no longer accept increased amounts of blood and this slowly creates an increase in pressure.
Warnings
The same things that cause high blood pressure under normal circumstances can cause high blood pressure during pregnancy. For this reason, if you are pregnant, it is best to avoid stressful situations or work long hours.