Ambien is prescribed for temporarily treating insomnia typified by trouble falling asleep. Ambien is generally well tolerated but according to the prescribing information from Sanofi-Aventis, there are some significant potential side effects. The risk of experiencing serious side effects is significantly raised when taking dosages of 20 mg.
Common Side Effects
Like all medications, Ambien may cause side effects like headache, abdominal discomfort, nausea, confusion, depression, muscle cramps, increased perspiration, lightheadness, irritability, allergic reaction, insomnia, rash, feeling drugged, dizziness, dry mouth, hallucinations and fainting. At a high dosage, you are more likely to experience more acute effects from the medication. You may experience symptoms like loss of coordination/balance, severe dizziness, altered vision, severe nausea, severe vomiting, severe drowsiness, difficulty breathing and slowing of your heartbeat. The latter is due to depression of your central nervous system.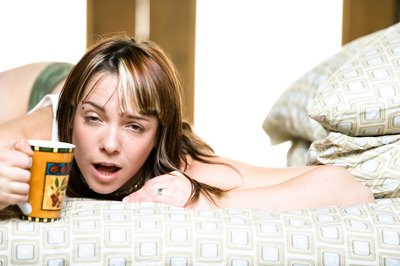 Effects on Memory
Ambien may lead to some loss of memory after taking the medication. This is characterized by amnesia of your actions, conversations or interactions in the hours after taking the medication and is usually not problematic since most patients take Ambien and go to sleep. This can become problematic if you are using Ambien while traveling or if you awaken before getting a full night's sleep since the medication remains effective within your system for seven to eight hours.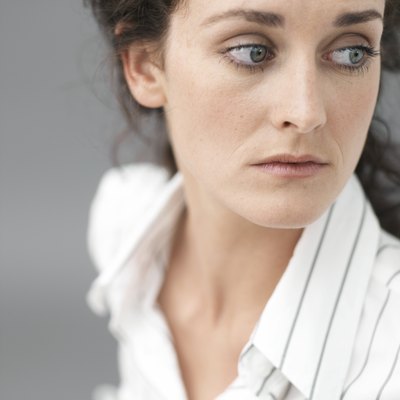 Tolerance
Developing a tolerance generally occurs with long-term use--more than just a few weeks. The medication gradually becomes less effective, often prompting patients to take higher dosages. If you are experiencing continuing trouble sleeping, you should talk to your doctor to determine an effective and safe treatment plan.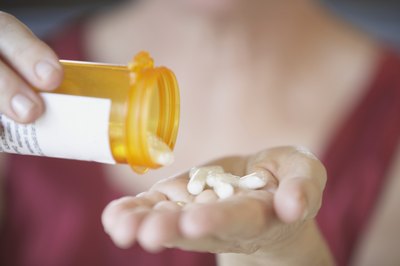 Dependence/Withdrawal
Long-term use and higher dosages may increase your risk of developing a dependence on Ambien. This is usually characterized by a reluctance or inability to discontinue taking the medication and may be followed by significant withdrawal symptoms if abruptly discontinued. Patients with a history of drug or alcohol addiction are more at risk of developing an Ambien addiction. Withdrawal symptoms occur when abruptly discontinuing a medication to which you have become dependent. Mild symptoms include an overall malaise and difficulty sleeping. More serious symptoms include cramping (abdominal and muscular), perspiration, tremors, vomiting and seizures.
Thought/Behavior Changes
Altered thinking and behavior is not common when taking Ambien but has been reported. Taking a high dosage increases the likelihood of experiencing aggression, increased friendliness, hallucinations, confusion, deepening depression and increased risk of suicidal thoughts. Behaviors like sleep-driving--driving without being fully-awake--along with sleep-eating and making phone calls while not fully conscious have been reported.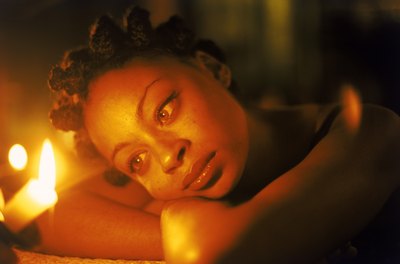 Considerations
Ambien acts as a depressant on the central nervous system. Taking high doses of Ambien with other medications that act similarly or with alcohol may exacerbate the depressant effects. Because Ambien works rather quickly--usually with 10 minutes to 30 minutes--you should only take Ambien when ready to go to bed.