Adrenal fatigue or low adrenal reserves can cause lethargy, dizziness, low blood pressure, allergies, weight problems, food cravings and the inability to handle stress. The adrenal glands, which are located on top of the kidneys, produce the body's stress hormones. Long-term stress can cause these glands to malfunction. Poor diet and lack of coping skills can contribute to symptoms. The adrenal fatigue diagnosis is controversial in the conventional medical field and is primarily only recognized by the alternative health community. Find out what natural ways can heal adrenal fatigue.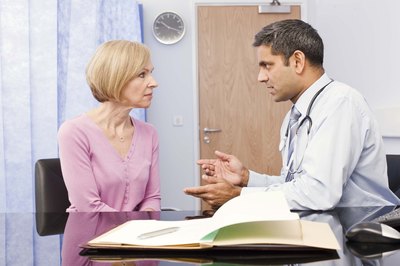 Nutrients
Vitamin B is essential for adrenal function. Take vitamin B complex twice a day. Get a daily dose of coenzyme A for stress reduction. Aid your adrenal gland function by taking 500 mg of l-tyrosine on an empty stomach. Other substances that doctors sometimes recommend to help with adrenal fatigue include raw adrenal glandular, a protein derived from adrenal gland substances; a multivitamin with zinc to boost the immune system; and S-adenosylmethionine (SAMe), to relieve symptoms of depression. Talk with your doctor or other qualified medical practitioner to find out which combination of supplements, and which brands and dosages, will be safe and effective for your condition.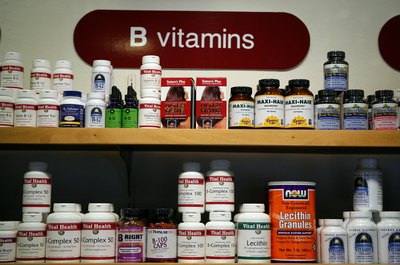 Herbs
Astragalus helps improve adrenal function. Milk thistle, which benefits the liver, also can help adrenal function. Stress-reducing herbs such as valerian root, kava kava and St. John's wort may be beneficial. Siberian ginseng can boost energy and help the body prepare for stress. An alternative or complementary medical practitioner may be best qualified to recommend herbs that can help the condition.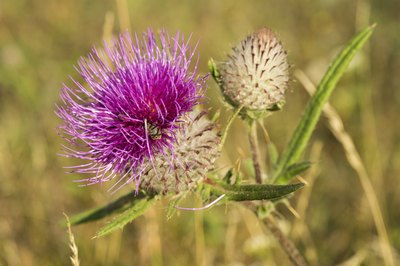 Diet
Eat a well-rounded diet of fresh vegetables, fruits, legumes, whole grains and lean meats. Omega-3 fatty acids have been shown to boost serotonin, which regulates mood. Have a meal of Omega-3-rich salmon, tuna or ocean fish at least three times a week. Incorporate foods with tryptophan, such as chicken, turkey, tuna, soybeans, salmon, beef and lamb, to help the brain produce serotonin. Stimulate your immune system with foods that contain germanium, such as garlic, onions, pearl barley and shiitake mushrooms.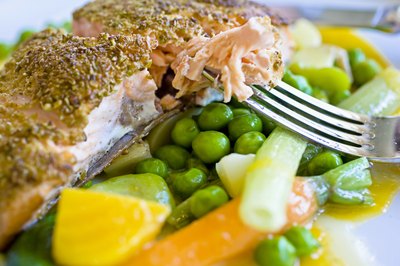 Foods to Avoid
Some symptoms of adrenal failure are caused by food allergies. Go on a food elimination diet and find out if you are allergic to common food allergens such as soy, dairy, wheat, gluten, nuts and seafood.
Foods that will cause allergies and blood sugar fluctuations put stress on the adrenal glands. Limit your consumption of refined flour, sugar, alcohol, fried foods, processed foods, high sodium foods and caffeine.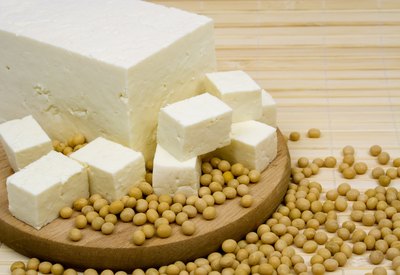 Stress
Find ways to relieve stress, such as walking, practicing yoga, taking up a hobby or simply giving yourself more free time. Try a meditation class and see how you feel. Contact a local therapist or social worker for help in resolving past issues. Refrain from spending time with people who bring you down or cause you to feel stressed. Make your health your fist priority and use some of these suggestions for curing your adrenal fatigue.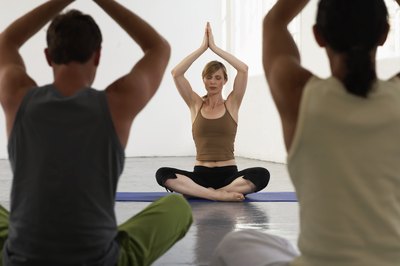 Controversy & Testing
The diagnosis for adrenal fatigue has stirred up controversy on the medical field. Conventional health practitioners are wary of diagnosing a patient with this condition, because the symptoms are vague. Blood work to measure the levels of adrenocorticotropic hormone and hydrocortisone can come back inconclusive for a variety of reasons, such as liver problems or fluctuating levels of protein molecules in the blood stream. According to Dr. Richard Shames, author of "Thyroid Power," a person's emotional state when taking the test can alter the results. For example, a person rushing to the testing facility to get their blood work done would be more stressed out than someone quietly waiting in the waiting room. The person in the waiting room may feel all the symptoms of adrenal fatigue, yet have higher levels of hormones than the stressed-out patient. Shames recommends getting four urine samples in a two-hour period as the best method for testing for adrenal fatigue.