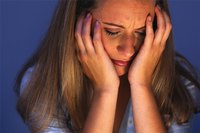 Severe headaches can be debilitating and cause a person to be unable to work or carry on their lives as they normally would. Severe headaches can be caused by a variety of conditions. Unfortunately, some of the conditions can cause serious injury or even death. Knowing the possible causes of headaches can mean the difference between life and death.
Migraines
Migraines are chronic, severe headaches that occur in millions of people every year. These headaches can make it impossible for people to live a normal life. Migraines can literally be debilitating and cause significant pain. The migraine can worsen with movement and force you to seek emergency medical help because of the pain, nausea and vomiting. Fortunately, there are a wide variety of treatments available for people who have these types of headaches.
Vitamin A Toxicity
Taking too much vitamin A can cause severe headaches to develop. Most cases of vitamin toxicity are caused by an accidental ingestion. However, according to Merck, there are chronic cases of vitamin A toxicity that are caused by older children and adults who have taken huge doses on a daily basis for months. This is usually done to treat such medical conditions as acne.
Headaches are caused by an increase in intracranial pressure of the person who has had the overdose. The headaches will usually last for only a couple of days but can make the sufferer quite miserable.
Head Injury
Head injuries commonly cause severe headaches. The headache is caused from bruising on the brain that causes it to swell and push on the skull. It also can be caused by bleeding because of the injury. As the bleeding increases, it leaves little room and causes pressure on the brain. Head injuries can be life threatening and prompt medical assistance should be sought.
Brain Infections
Brain infections can cause severe headaches to rapidly develop. Brain infections are caused by viruses or bacteria. Once the virus or bacteria gets to the brain, it can cause inflammation that can lead to swelling in the brain tissue. People who suffer from these brain infections can be fine one minute and then become severely ill. However, with a brain infection, there will usually be additional signs, such as fever, vomiting, nausea and neck pain, that will warn you that something is very wrong.
Bleeding in the Brain
According to the National Library of Medicine, bleeding in the brain can cause a person to suffer from severe headaches. In fact, a sudden onset of a severe headache is a significant sign of bleeding in the brain. The bleeding can be caused by strokes, abnormal blood vessels and high blood pressure. As the blood accumulates in the brain, it causes increased pressure in the skull. Delaying medical help can result in severe injury or even death.