Kidney disease is often a silent killer, showing no symptoms or signs until major damage has already been done. Being observant about the signs that your kidneys may be damaged is important to preventing total kidney failure. There are several signs that your kidneys may be damaged, including hypertension, anemia and uremia.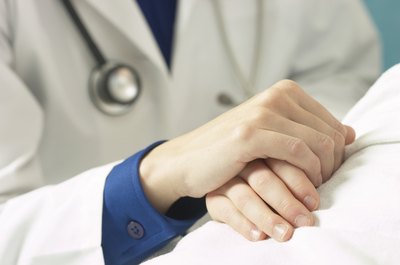 Lethargy
Lethargy is an important sign of kidney damage even though it is a very subjective symptom. Your kidneys perform important blood filtering and hormone functions that the rest of your organ depend on. When your kidneys have suffered damage, it can show itself as a general malaise. You may have no appetite or cannot keep down the food you do eat. You can also feel unexplained fatigue or a reluctance to do any activity that requires movement.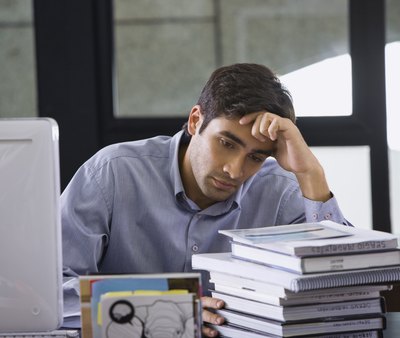 Hypertension
Hypertension, or high blood pressure, can often be the first and only sign of kidney damage. Your kidneys use your existing blood pressure to aid in the blood filtering process. They also help keep blood pressure down by releasing hormones. When your kidneys lose function abilities because they have become damaged, your blood pressure often rises. Most health care providers will automatically monitor your kidney function once you have been diagnosed with high blood pressure.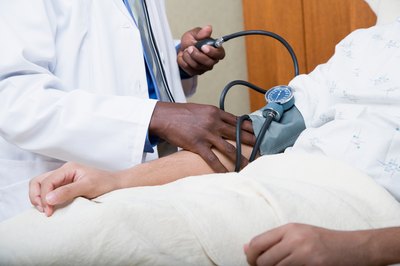 Anemia
Anemia, or an oxygen deficiency in the blood, is another sign of kidney damage. Oxygen is carried through your body by the red blood cells in your blood stream. Your kidneys produce a hormone that promotes the production of red blood cells. When your kidneys are damaged, they may not produce any or enough of that hormone, causing a low red blood cell count. Less blood cells mean less oxygen for your cells to function. You can be fatigued or weak from anemia. It can also lead to heart problems, including heart palpitations or heart failure.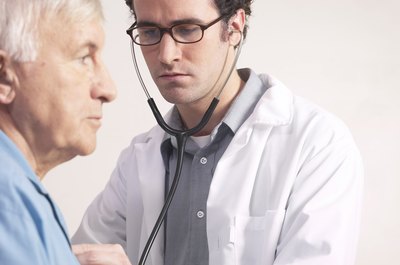 Metabolic Acidosis
Maintaining proper pH levels in your body is essential to many of the life processes that you need to live. Your kidneys produce bicarbonate, a chemical compound that reduces the acidity of your blood. If you kidneys are damaged, they may not produce any or enough bicarbonate to maintain a healthy pH level. This causes metabolic acidosis, another sign of kidney damage. When your blood pH is too low or acidic it can cause havoc on your organs, leading to coma or even death in some cases.
Uremia
The main function of your kidneys is to remove waste products, like urea, from your circulation system. It combines urea with excess water and produces urine to be excreted from your body. When your kidneys are damaged, they often do not filter enough urea from your body and the amount of urea in your blood increases. This is call uremia. Uremia can negatively affect brain, heart and muscle functioning, causing organ failure.