There are many different causes of joint pain and fatigue. From illness to chronic conditions, complaints of pain and extreme tiredness can be frustrating. Understanding your body and the reasons behind joint pain and fatigue is the first step to feeling better.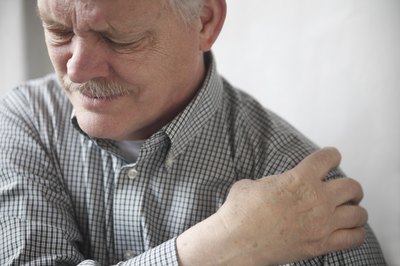 Illness
An acute illness is an ailment that comes on quickly but is short in duration. Many infections, such as influenza, commonly referred to as the flu, or pneumonia, inflammation of the lungs, can cause a general feeling of ill health and can include complaints of joint pain and fatigue. These symptoms tend to get better over time as the infection clears.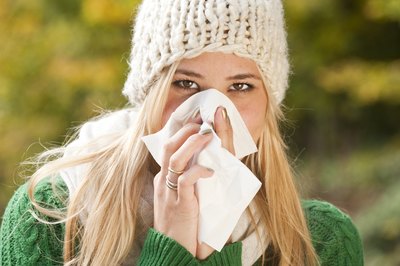 Medication Withdrawal
Due to the highly-addictive nature of some medications, joint pain and fatigue can be experienced upon stoppage. Some common medications include such things as opioids, steroids and oxycodone.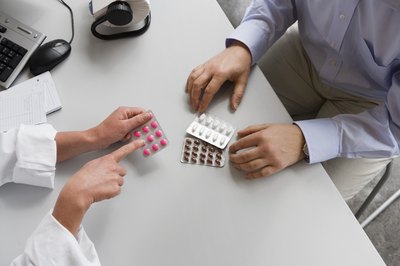 Cancer
Due to the chronic nature of cancer, many forms can cause overall joint pain and fatigue. Some cancers can present acutely, causing joint pain and fatigue, and escalate into chronic conditions. A chronic condition is a long-lasting ailment. Acute leukemia, for example, presents with a rapid growth of abnormal white blood cells. It is a condition of temporary exacerbation symptoms that can affect a person with leukemia. In the acute phase, leukemia can cause an increase in joint pain and fatigue symptoms.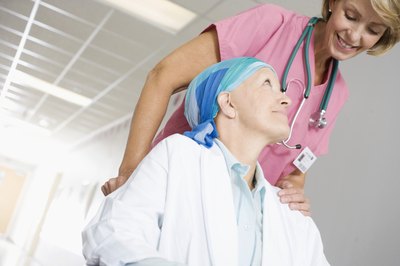 Inflammation
Conditions such as arthritis, or inflammation of the joints, and polychondritis, inflammation and degeneration of cartilage, can cause general joint pain and fatigue. Other ailments of inflammation that can affect pain and fatigue levels are things like Crohn's disease and polyarteritis nodosa. Crohn's disease is inflammation of the gastrointestinal tract, whereas polyarteritis nodosa is inflammation and damage to blood vessels.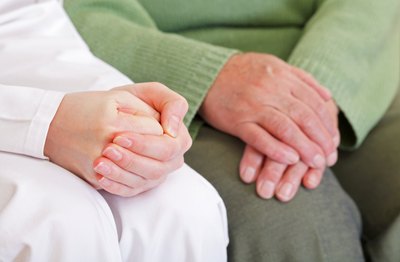 Autoimmune Disease
An autoimmune disease is characterized by an overactive response of the immune system to normally-occurring substances or tissues in the body. Systemic lupus erythematosus (SLE), and scleraderma are examples of autoimmune conditions that can cause joint pain and fatigue. SLE, also referred to as lupus, can affect any body system and is characterized by flare-ups and remissions of symptoms. Scleraderma attacks the body and causes a thickening or scarring of tissues.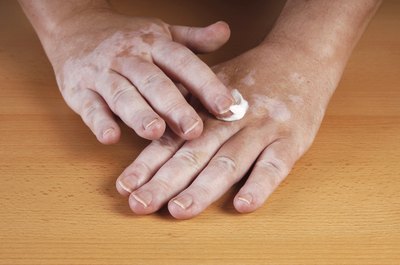 Chronic Conditions
Many chronic conditions can cause joint pain and fatigue. Fibromyalgia and chronic fatigue are examples of long-lasting conditions which cause a general feeling of pain, fatigue and overall ill health. Depression is another example of a chronic condition that can produce similar symptoms.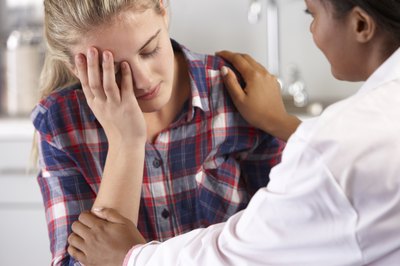 Getting Help for Joint Pain and Fatigue
The most important step towards combating joint pain and fatigue is to find the cause. An overall healthy lifestyle including regular exercise can help tackle pain and fatigue issues by building general strength and endurance while reducing the stress that may cause a worsening of symptoms over time.